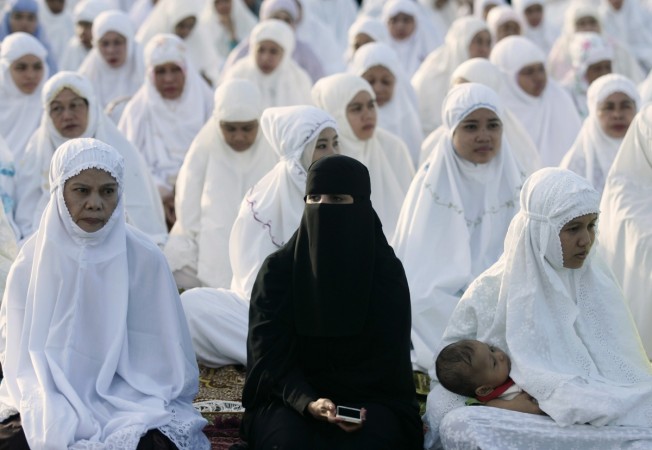 Ramadan is a month of fasting and deep reflection for Muslims. Since the Islamic calendar is lunar, fasting for Ramadan will start based on when the moon is sighted. This year the moon-sighting predictions claim that Ramadan 2015 will fall on 18 June.
In the 30-day period, all Muslims abstain from having food and drinks starting from sunrise to sunset. During the period of fasting, Muslims also tend to abstain from smoking and sexual activities. This is done, as per Islamic belief, to to cleanse the body of impurities.
Though non-Muslims are not expected to fast during the month of Ramadan, several Middle Eastern countries have laws that put restrictions during the holy month.
There are five most important things that foreigners or non-Muslims should not do in any of the Islamic countries, especially in the Middle East, during the month of Ramadan.
During Ramadan, it is considered "illegal" to eat, drink or smoke in public during daylight hours. The rule applies to even while travelling in a car or bus. The UK foreign office in its travel advises warns all travellers to be more careful during the month of Ramadan.
Women must dress modestly and must avoid using too much make-up while men are advised not to wear shorts in public
Do not play music in public, not even using earphones. Also keep the car stereo volume very low and be careful about playing tunes loudly even in the comfort of your own home. Don't dance in public.
Never kiss or show affection to members of opposite sex outside in public during Ramadan.
Follow strict speed limits during Ramadan, especially in the evenings. If traffic gets to hectic, stay patient and be courteous to everyone.
Countries like the UAE enforce strict rules during Ramadan, according to The Huffington Post. Besides issuing fines, offenders who are caught eating, drinking or smoking in public during daylight hours could face jail time.
In Egypt, citizens and foreigners could get arrested for misdemeanour, while in Indonesia penalties can include flogging.