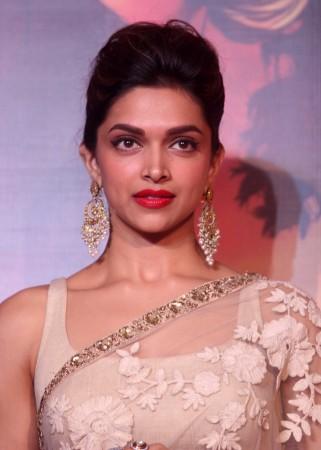 The production house of "Ram-leela" has said that credit will be given to Gujarati poet and social reformer Jhaverchand Meghani in the opening credits of the film, thus putting to an end to another controversy.
The makers of the romantic-action film had earlier failed to mention Meghani in the song posters and audio CD covers for featuring the song "Mor bani thangaat kare" in the love story.
The song "Mor bani thangaat kare" was originally written in Bengali and later translated by Meghani in 1944 and went on to become one of the most traditional and popular Gujarati songs ever.
However, the production team has now given assurance to Meghani's grandson Pinaki, after he wrote a letter to Bhansali regarding the issue.
"With respect to your email, we acknowledge to provide Late Shri Jhaverchand Meghani ji credit in the opening credits of the film - 'Goliyon ki Rasleela, Ram Leela' - along with his photograph," the letter from Chetan Deolekar, executive producer with Bhansali Productions, read, according to DNA newspaper.
Pinaki is happy that he has received a written communication from the production team. He also said that it's good that due credits will be given to Jhaverchand.
"I also prepared a sample and shared it with Bhansali which mentions about Rabindranath Tagore, whose work inspired my grandfather to write the song," Pinaki said.
Before the song controversy, Bhansali faced problems with Rajput communities as they protested against the release of film in Gujarat state, stating that the film has "misrepresented" their community.
However, the director-producer later decided to delete some scenes, following which the protests stopped.