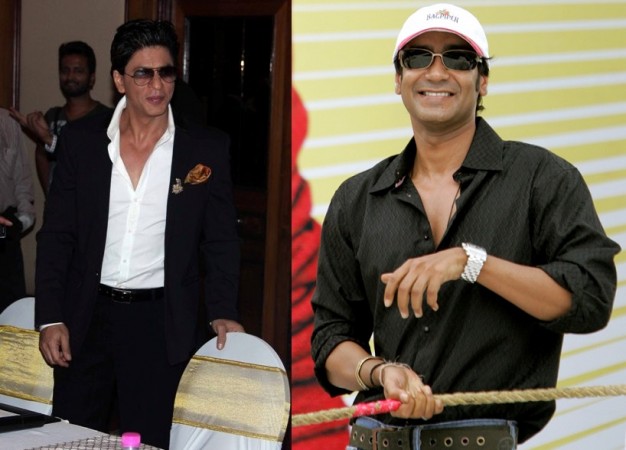 Karan Johar has recently announced through his twitter account that he is associating with the "Singham Returns" and "Chennai Express" hit director Rohit Shetty for the remake of "Ram Lakhan" (1989).
"Here's the big announcement! Rohit Shetty & Karan Johar, in association with Mukta Arts, present RAM LAKHAN in 2016," Johar tweeted.
The film marks the collaboration of "Dharma Productions" and Shetty, the director of masala entertainers, for the first time and will hit the theatres in 2016.
Subhash Ghai's "Ram Lakhan" was one of the iconic films of Bollywood. The movie, starring Anil Kapoor and Jackie Shroff, also featured Madhuri Dixit, Dimple Kapadia and Raakhee.
Although the actors for the remake of "Ram Lakhan" are yet to be locked, speculations regarding the leads have been doing the rounds.
It would be interesting to see if Shetty, who has worked with both his favourites, Shah Rukh Khan ("Chennai Express") and Ajay Devgn ("Singham" and "Golmaal" series), is able to rope in the two actors to share the same screen.
It should be pointed out that while Khan and Devgn have been cordial to each other, they are not really the best of friends. However, if Shetty is capable of bringing the duo together, it would be a visual treat for the audience to see the never before seen superstars sharing the screen space.
Meanwhile, there were also reports of Sidharth Malhotra and Varun Dhawan being approached for the film, however, no official announcement has been made.
Though, Shetty has not revealed any further details about the project, the remake rights were apparently purchased by Johar at a whopping five crores from Ghai.
"The price is still under negotiation but sooner or later it will go through as Ghai has faith in Karan and his sensibilities. He will not make an RGV Ki Aag out of a classic." a source told Deccan Chronicle.
Johar expressed his heartfelt gratitude towards Ghai, who agreed to hand over the rights to Dharma productions. Not just that, the yesteryear director will also co-produce the remake of the comedy drama along with Johar.
"Karan Johar is very keen to remake that film. The film has all kinds of emotions that one associates with his brand of filmmaking. He has met him and has discussed the project at length. He has grown up watching such films and today, he really wants to go back and recreate on screen the bond between two brothers," the source added.