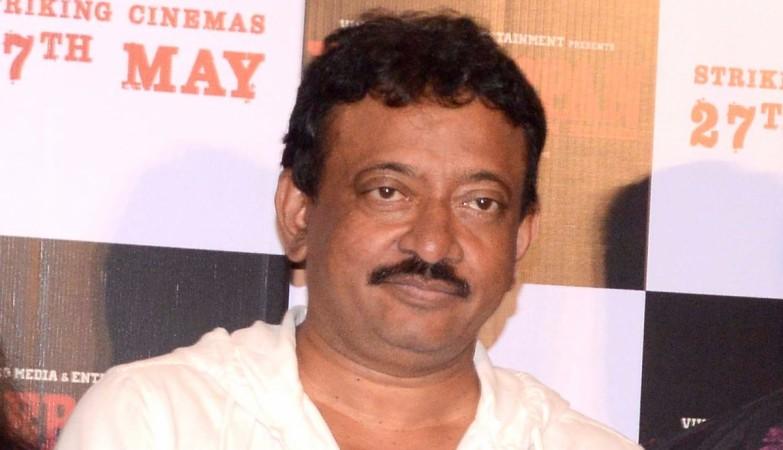 It'll be safe to address Ram Gopal Varma as a polished version of Kamaal Rashid Khan (they were sort of bonding on Twitter a few days ago). On Saturday, the filmmaker went off on a rant saying Shah Rukh Khan will lose his stardom to Salman Khan.
The "Fan" actor's choice of films and roles will fail him someday, said RGV. In one of his many tweets, he wrote that playing a dwarf on the big screen isn't wise, pointing out that Kamaal Hassan was a big star until he decided to make off-beat films and was eventually outpaced by Rajinikanth.
"SRK must learn from mistakes of kamal and not listen to near n dear ones who are stopping him from becoming a Mega Rajnikant, [sic]" he posted, adding: "Kamal was as big a superstar as Rajnikant till he started doing dwarf,fat,tall etc nd as a fan I hope SRK doesn't listen to wrong advisers. [sic]
"Rajnikant is Rajnikant bcos he always himself and Kamal always trying to be someone else..I hope SRK will remain like himself like Salman, [sic]" he tweeted. Isn't "being someone else" a major part of an actor's job description?
SRK's fans are in the millions, and quite sensitive when it comes to criticism directed at their favourite star. Comments such as these will surely not be taken well by them.
Earlier this month, the director was trolled for writing "He is a bad looker,doesn't have 6 packs ,short with a disproportionate body n knows just 2 nd half dance movements [sic]" — and a few other nasty tweets about Rajinikanth. Obviously, the backlash was severe, which may have pushed him to do some kind of damage control where he clarified his statements saying he was misunderstood and that the star's (Rajinikanth) fans were "dumb."
SRK's "Fan," the one Varma is criticising, has been lauded by critics universally. His portrayal of Aryan Khanna and Gaurav Chandana were proof that he's one of the finest artistes around.
Here are some more tweets on SRK by Varma: