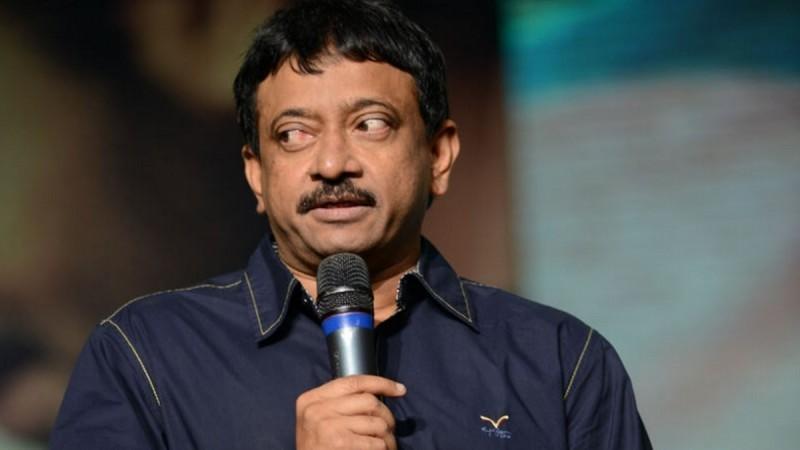 Ram Gopal Varma has been venting non-stop ever since Sridevi passed away on Saturday, February 24. He has been posting one or the other message about the multilingual actress. Now, he has decided to follow in the footsteps of many Bollywood celebrities and not celebrate Holi this year.
The maverick filmmaker once again expressed his anguish while claiming he would not be celebrating Holi because of Sridevi's death.
He wrote, "I care a damn about which demon was killed in the past for us to celebrate HOLI ..since I am grieving for the way God Killed SRIDEVI ,I wish everyone a very UNHAPPY HOLI #UnHappyHoli. [sic]"
Ram Gopal Varma also wished that God would send Sridevi back to Earth after looking at the love being showered on her by legions of fans. "So wish God will have a change of heart after seeing this Ocean Of Love for her and send her back again [sic]," he tweeted.
"A Fact From The Future Earth Had a visitor named SRIDEVI who came from Heaven and stayed here from 1963 to 2018 and then got bored and went back Home. [sic]" he added.
In another tweet, the director wished that he could go back in time to take care of his beloved actress from a very young age.
Ram Gopal Varma and Sridevi have worked in a couple of Telugu movies, including Kshana Kshanam. He had shared a good rapport with her.
Unfortunately, the relationship became strained when the director, in his 2015 autobiography Guns & Thighs claimed Boney Kapoor had reduced Sridevi to just a housewife after marriage.
The filmmaker had also written a controversial letter recently revealing the personal struggles the actress underwent in life.
Sridevi died at the age of 54 due to accidental drowning on February 24 in Dubai. Her last rites were performed on Wednesday, February 28, at Vile Parle Seva Samaj Crematorium in Mumbai.