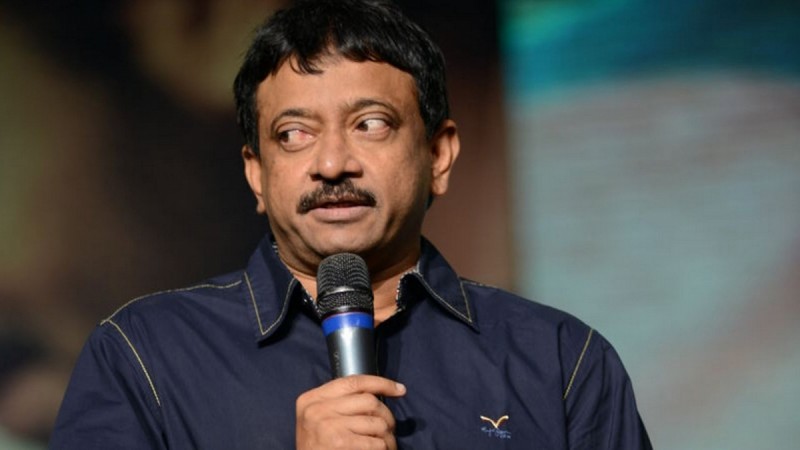 After keeping himself away from Twitter for over six months, filmmaker Ram Gopal Varma, known for his controversial tweets, is back with a bang on the popular micro-blogging site. Adding to the drama, he compared his second innings on Twitter with Jesus Christ's resurrection.
"Here's my Jesus like rejuvenated second coming on Twitter ..Wish u all as happy a new year as every other bygone Happy Old Year. [sic]" RGV tweeted. What followed next came as a surprise! The filmmaker credited Pawan Kalyan for his comeback to Twitter.
Terming his break from Twitter as 'Ajnaathavasam,' Ram Gopal Varma said, "Twitter Ajnaatavaasam loki velina nenu p k ajnaatavaasi tho inspire ayyi malli vachcha".
Loose translation: "I, who had gone on Twitter exile (Ajnaathavasam), got inspired by PK's ajnaathavaasi and returned."
The director, on numerous occasions, irked Pawan Kalyan's fans by tweeting about his political entry and movies. The cold war took an ugly turn after Ram Gopal Varma mocked the failure of the Power Star's Katamarayudu, while commenting on the actor's three marriages.
RGV said: "I heard Hollywood's Disney,Fox nd Miramax are desperate to sign him after seeing KR but he only wants to power himself with the Sena of Jana. 3 wives dint see KR cos they know 30 times more what KR is telling 300 times nd not telling 3000 times .dint understand cos am watching orn."
Pawan Kalyan, who always ignored his comments, had finally lost his patience and said, "He is more than 50 years old and his daughter is also married. But even at this age, he says that he is collecting porn films. What do I talk about such a person?"