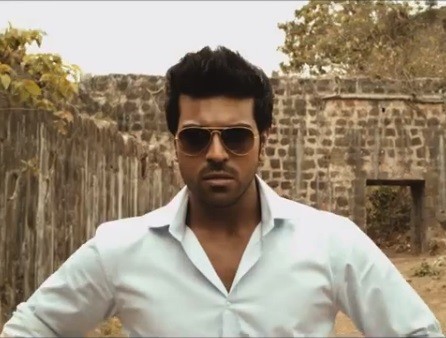 Ram Charan's "Yevadu", which is slated to hit the screens on 19 December, might get delayed if the Telangana bill is passed, according to producer Dil Raju.
The ruling UPA government is likely to table the Andhra Pradesh Reorganization bill-2013 (Telagana bill for creation of a Telangana state) in the Lok Sabha during the winter session, which is set to begin on 5 December.
However, this has not gone down well with people from the Seemandhra region of Andhra Pradesh. Protests are likely to erupt in the wake of the Telangana bill being passed.
"Yevadu" producer Dil Raju has revealed that he might delay the film's release if there are agitations in the state and release the Ram Charan starrer during Sankranti festival in January 2014 instead, reported The Times of India.
The action entertainer was slated to release in August, but the release was delayed due to political unrest in the state. The film was later expected to hit the screens in October, but that did not happen either.
Speculations were rife as to when the Ram Charan starrer would hit the screens. Producer Dil Raju confirmed it for 19 December, a few days ahead of Christmas. But it seems this date is also not a definite one.
One needs to wait a little longer to find out whether "Yevadu" releases in December or January. However, the film will not have a solo release and will face strong competition from other new films. If it arrives on 19 December, the Vamsi Paidipalli directorial will have a face-off with Aamir Khan's "Dhoom 3", slated to release on 20th December.
If "Yevadu" misses the date and releases during sankranti, then it has to battle it out with the other strong contender - Mahesh Babu's "1-Nenokkadine."