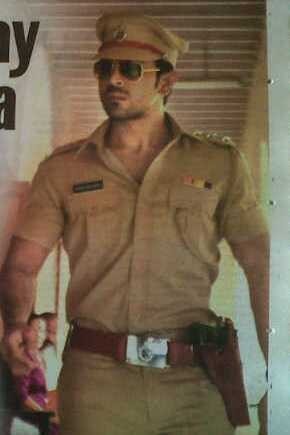 The trailer of popular Telugu actor Ram Charan Teja's new film "Thoofan" ("Zanjeer" in Hindi) that was released on Monday has received great response from viewers. [Click here to watch the official trailer]
Expressing happiness over the response, the film's director Apoorva Lakhia posted a message on twitter saying, "Thank u hyd for the mind blowing response to #Thoofan my first telugu film. Back in mumbai to edit, BG and make it large. Humbled and in awe."
Megastar Chiranjeevi's son Ram Charan Teja is making his debut in Bollywood with "Zanjeer" alongside Priyanka Chopra. The movie, which is a remake of Amitabh Bachchan's 1970s movie of the same name, is simultaneously made in Telugu.
The Telugu trailer was officially unveiled as an advanced birthday gift to Ram Charan (27 March is his birthday) during a grand event held in Hyderabad. Speaking at the event, actor-turned-politician Chiranjeevi said that he was proud that his son is doing a Hindi film at an early stage of his career.
He also wished that "Thoofan" would achieve grand success as it has all the ingredients of a commercial movie. Actors Priyanka, Srihari, Apoorva Lakhia and producer Amit Mehra attended the event.
While the Telugu trailer has been released, the trailer of Hindi version is still awaited. But, Apoorva Lakhia has already shown the Hindi trailer to Amitabh bachchan.
It seems the actor was much impressed after seeing video. Bachchan posted a message on twitter saying, "Apoorva Lakhia shows me the trailer of 'Zanjeer' remake smashing stuff .. all good wishes to the team cast and crew .."
"Zanjeer" is an action movie in which Ram Charan Teja dons the role of an angry young police officer. Priyanka plays his love interest. Actor Srihari features as Sher Khan in the Telugu version, while Sanjay Dutt reprises the same role in Hindi. Versatile actor Prakash Raj plays the baddie.
Both the versions are expected to be released this summer.