Telugu superstar Ram Charan has put an end to the speculations surrounding his alleged role as Indian cricket icon Virat Kohli in an upcoming biopic. Amidst much excitement among fans and film enthusiasts, the truth has now emerged.
Following the resounding success of his latest film, RRR, Ram Charan has been in the spotlight. During a public event, the actor expressed his interest in taking on challenging roles, including a desire to star in a sports drama. Reports subsequently emerged suggesting that Charan was in discussions to portray Virat Kohli in a prestigious Bollywood production.
However, sources close to Ram Charan have clarified that these reports are entirely without foundation. According to the actor's spokesperson, there are no plans for him to portray Virat Kohli on screen in an upcoming biopic. Instead, Ram Charan is focusing on completing his existing commitments in the world of cinema.
Ram Charan's recent work includes RRR, a blockbuster directed by SS Rajamouli, which became a monumental success in Indian cinema. Now, Charan is set to collaborate with renowned filmmaker S Shankar for an upcoming political thriller titled Game Changer.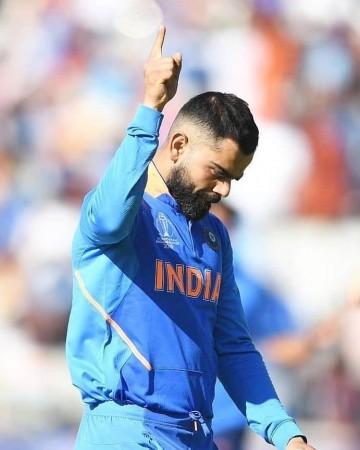 Furthermore, the actor has exciting plans for his 16th project in Telugu cinema, tentatively titled RC 16. This film is anticipated to be a rustic sports drama, featuring Charan in an entirely new and unique role. Academy Award-winning musician AR Rahman is on board to compose the music for the project. Casting decisions for RC 16, including the female lead and the rest of the star cast, are yet to be finalized.