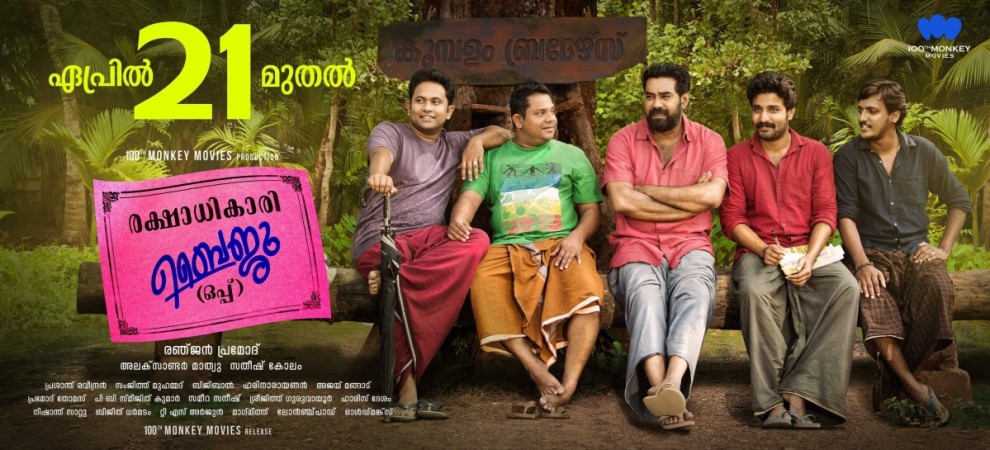 Malayalam movie Rakshadhikari Baiju (Oppu), starring Biju Menon in the lead role, is all set to hit the screens on Friday, April 21. Though the makers are not on a grand promotional spree, the trailer of the comedy entertainer, which gives a glimpse of the comedy entertainer, has impressed the audience.
What to expect from Rakshadhikari Baiju (Oppu)?
Biju Menon plays Baiju, who works with the irrigation department, but is often spotted playing cricket, football or other games with his friends and neighbours. The movie narrates several relevant social issues through humour.
Also read: Biju Menon in Lavakusha
The movie, directed by Ranjan Pramod, also stars Aju Varghese, Deepak Parambol, Hareesh Perumanna, Janardhanan, Indrans, Alencier Ley, Anjali Upasana, Vijayaraghavan and Dileesh Pothan in significant roles. While TS Arjun has penned the story, the film has been bankrolled by Alexander Mathew and Satheesh Kolam under the banner of 100th Monkey Movies.
Vivek Ranjit, who has subtitled Rakshadhikari Baiju (Oppu), says that the Biju-starrer is a lovely movie that should not be missed. "I must say I am mighty impressed by this beautiful film, which talks about so many small but relevant things through humour, and that too through subtle touches in the script, and never going preachy. This small, lovely film deserves to be watched and needs a lot of support to withstand the Baahubali storm next week, so that it gets the success it deserves [sic]," he posted on his Facebook page.
Lal Jose
My dearest Alexander Mathew and Satish Kolam are coming up with this promising film directed by one of my favourite persons Ranjan Pramod. I wish the film to become a huge success the very same way I would have wished for my own film.
What works for Biju Menon?
Since the release of the comedy entertainer Seniors, Biju has become a bankable actor in Malayalam. Many of his movies performed well at the box office, especially Jibu Jacob's Vellimoonga that even brought a drastic change to his career graph. The way he handles humour has so far worked well for the actor, making him one of the finest comedians in Mollywood. But will the audience start feeling bored if he continuously plays roles? We need to wait for the release of Rakshadhikari Baiju (Oppu).