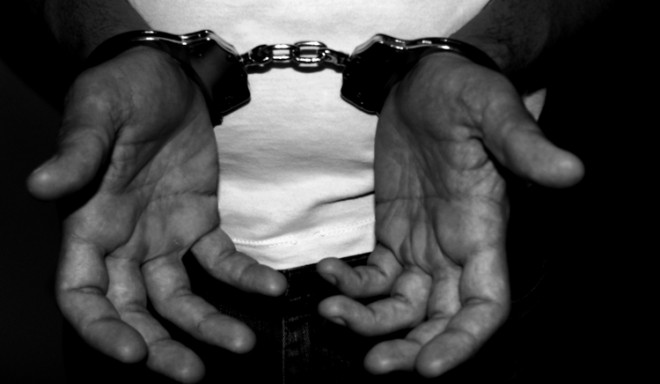 Raksha Bandhan, the festival to express sibling love by tying the ceremonial thread, is celebrated in most parts of India. But little do people know that the trials and tribulations of life have taught frisky college-goers to bunk campus at all costs. Because the fear of being 'Bhaizoned' is at the top of their minds on this day.
Bhaizoned, as defined by urbanrodent on urban dictionary, translates to: Indian version of friendzone. Bhai (brother) + zone
Here is an example to explain the meaning of Bhaizone:
"Yaar! I thought she was interested in me, but she called me bhayya! Totally Bhaizoned."
There are two sub-classifications of "Bhaizoned" bros:
Listen to their sad stories to be scared straight:
"I don't mind being someone's Rakhi brother but it's not cool when you're the universal Rakhi brother. I think I'm never going to find a girl who would ever see me as something else apart from a brother!" Yashas Thimmaiah, a law student, was quoted as saying by the Hindu.
"It feels great when you meet someone special and end up being really good friends. You secretly nurture the idea of asking her out. Unfortunately, in my case, the girl never once disclosed she was dating someone. In fact she would spend long hours on the phone with me every night, and last year, on Raksha Bandhan, she walks in to college with a guy we've never seen before whom she introduces as her boyfriend. And while I was still recovering from the shock, she started tying Rakhis for all the boys in our group, including me," Rakshith Simeon, a dentist was quoted saying to the Hindu.
The internet has taken the form of a sadistic jungle that mercilessly pokes fun at the archetype of those 'friend-zoned' or 'Bhai-zoned.
Here are the excerpts of lyrics to a viral video song made by Bollywood Gandu and produced by Culture Machine and Schitzengiggles Comedy.
"This is one song that I wrote
When I didn't have someone to poke
Every time that she would walk by
The uncle next door would get a stroke
She met me right after she broke up
I was ready to be her rebound back-up
I held her hand and consoled her with wit
Before I proposed she said her bit
She called me BHAIYA Aaaaaaa
I wanna be her saiyaa Aaaaaa
She called me BHAIYA Aaaaaaa
Epic fail hoiya Aaaaa"
And if that's not enough, the most entertaining section is where people, both seriously and sarcastically, ask and answer the eternal question:
How to get out of the 'Friend zone' or, in this case, the 'Bhai Zone'?
The cheekiest answer arguably came in a video made on Bhai Zone by Sortedd, where college student Abeer said:
Interviewer: Have you ever been Bhai zoned?
Abeer: Look at me, I'm too pretty to be Bhai zoned. And even if I was per chance Bhai zoned. Bhen---- hi ban jao yaar.
Related
On Raksha Bandhan, Smriti Irani, Maneka Gandhi, Anupriya Patel and 4 other women ministers to visit border to tie rakhi to soldiers
Happy Raksha Bandhan 2016: What is the significance of Raksha Bandhan or Rakhi?
Raksha Bandhan (Rakhi) 2016: Best quotes, wishes, messages, greetings to be shared with brothers and sisters [PHOTOS]