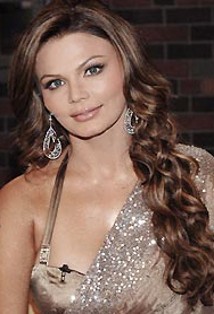 Bollywood actress and dancer Rakhi Sawant, 32, is reportedly very upset over the Censor Board's decision to edit the lyrics of her song "Jawani Ki Bank Loot Le", from the forthcoming film "Loot".
"Though the words could be controversial in nature when singled out, in the song they have been used aptly and is not offensive," said Sawant, in a report by DNA. According to the report, the words "choos le" have been removed from the lyrics.
Sawant is believed to have said that she feels targeted by the Censor Board and is the victim of double standards. The report from DNA also quotes her as comparing her "vulgar" song with similar sequences in other films that were permitted.
"(The song) "Jhak maar ke' from "Desi Boyz"...if they are so strict, why have they passed the song titled "Jhak maar ke" (featuring) John Abraham and Deepika Padukone?" said Sawant, according to the report.
"If "choos le" can be considered offensive, even "Jhak maar ke" is a vulgar phrase. But the censors have allowed it to pass because the film has big stars in it. Even John's dance steps in the song are in bad taste. He's making distasteful gestures with his hand. I make no such gestures in my song," she added.
The Censor Board has, so far, refused to comment on the matter.