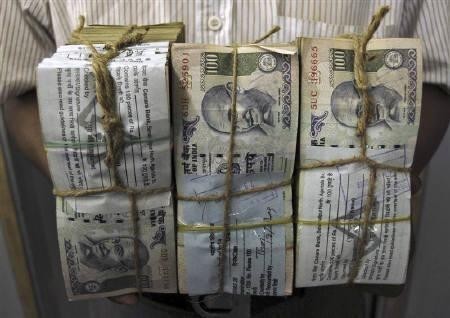 Congress Rajya Sabha MP Birendra Singh, who recently became a member of Congress Working Committee (CWC), kicked off a storm on Monday by claiming that seats in the Upper House can be bought for ₹100 crore.
The Congress MP said at a programme that "once someone had told me that ₹100 crore was required to get a Rajya Sabha berth. But he said he got it for ₹80 crore and saved ₹20 crore. Now will people who are willing to invest ₹100 crore, ever think of the poor country," reported Press Trust of India.
Janata Dal United chief Sharad Yadav also supplemented Birendra Singh's claim by saying that money power in politics is a worrying factor.
"The situation is deteriorating in politics. People now enter Parliament through the influence of money. Businessmen have made it to the Rajya Sabha. JD(U) has repeatedly raised this issue," CNN IBN quoted Yadav as saying.
The Bharatiya Janata Party (BJP) hit back at the central government, with party spokesperson Prakash Javadekar saying that the Congress leader must be talking about his own experience. He also accused Congress of taking politics to such a low level.
Birendra Singh later claimed that he never said of knowing any MP who had paid ₹100 crore for a Rajya Sabha seat and added that his comments were misinterpreted.
"I have made a mention after Lok Sabha elections of 2009, 362 candidate were crorepatis...I said how money was becoming important in Parliamentary democracy. I said they will not be able to take up the cause of the poor," Singh told reporters.