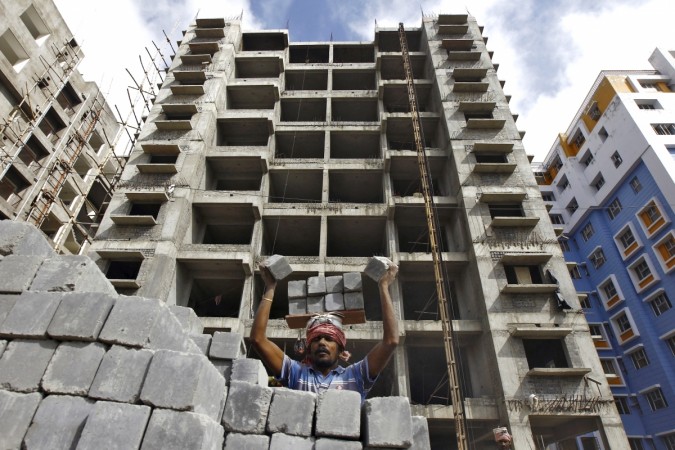 The Rajya Sabha on Thursday passed the Real Estate (Regulation and Development) Bill 2013. The bill proposes a real estate regulator that will protect the interests of property buyers and provide transparency in the sector, Urban Development Minister M Venkaiah Naidu said.
The Upper House of Parliament, where Congress enjoys the majority with 66 seats while the NDA has only 64 members, passed the bill after the government made the 20 amendments suggested by a Rajya Sabha Select Committee, IANS reported. The bill "provides for grading of projects, grading of promoters, penalises for giving misleading advertisements," Naidu said.
When the bill becomes law, registration for all commercial and residential real estate projects over 500 square metres land, or of eight apartments, will become mandatory. In case projects are not registered, project developers will have to pay a penalty of up to 10 percent of the project cost or face three years' imprisonment.
At least 70 percent of the money collected from a buyer would have to be deposited in a separate account for expenses on construction and land. According to the bill, the builders would have to quote the price on the basis of carpet area, not super built-up area. The carpet area will include spaces like kitchen and toilets.
The allottees too would be subjected to a fine of up to five percent of the apartment cost or a year in jail if they violate rules of the new bill. In case of violations by the property dealers, buyers could file complaint at Real Estate Regulatory Authorities (RERA), to be established in every state.
The RERA will have to dispose of complaints in 60 days, according to Press Trust of India.
"By creating a much-needed regulator for the sector at the state and central levels, this government has initiated the crucial first step to protect consumers from the prevalent opaque and fraudulent practices that have so far characterised this sector in India," Rajya Sabha Select Committee member Rajeev Chandrasekhar said.
"This bill ensures that strict regulations will be imposed on developers to ensure timely construction and delivery. It further provides that consumers are entitled to a full refund with interest, if there has been a long delay in the delivery of a flat," he said.