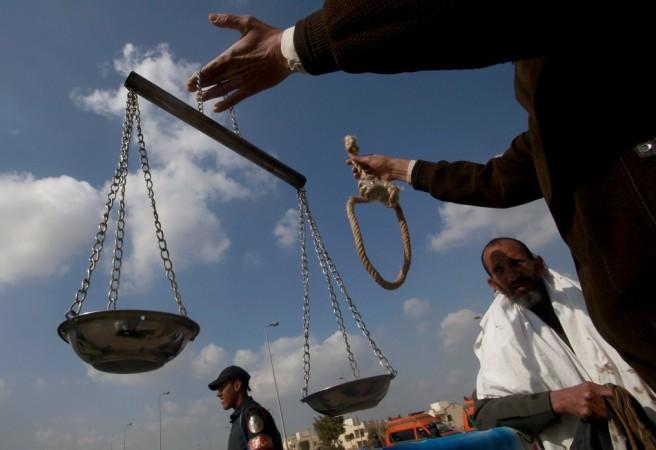 Following protest by several Sikh organizations and clemency plea from Shiromani Akali Dal (SAD)-BJP government, the Centre has stayed the hanging of Balwant Singh Rajoana, who is convicted in the assassination of former Punjab Chief Minister Beant Singh.
A Chandigarh sessions court on Tuesday ruled the hanging of Rajoana on March 31 for his role in the assassination of former Punjab Chief Minister.
SAD is happy over the Centre's decision to stay Rajoana's death sentence. Sukhbir Badal, Deputy Chief Minister of Punjab, said that they are glad the Centre accepted their proposal.
Punjab came to a standstill on Wednesday following state-wide bandh called by several Sikh organizations to protest court verdict. About 60,000 Punjab police personnel and 15 companies of para-military forces were deployed in various parts of the state.
Political parties and the family of the deceased favoured clemency but surprisingly, Rajoana has declined it by saying that they are playing politics with his death.
Rajoana was the substitute suicide bomber in case his associate Dilawar Singh failed to kill the former chief minister.
A Central Bureau of Investigation (CBI) special court had earlier awarded death sentence to Rajoana and Jagtar Singh Hawara, the mastermind of the August 31, 1995 assassination.