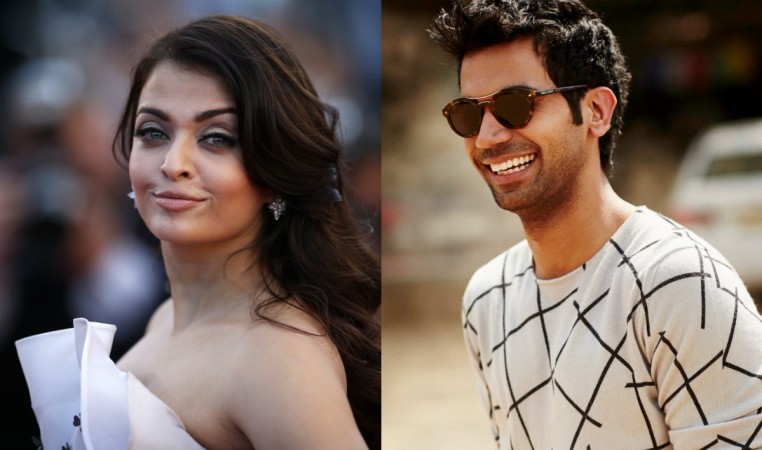 Bollywood actor Rajkummar Rao is set to appear in Fanney Khan alongside Aishwarya Rai Bachchan and Anil Kapoor. The Bareilly Ki Barfi actor was super-excited to romance Aishwarya in this flick, but unfortunately, the shooting has now been delayed.
Rajkummar fractured his leg on Farah Khan's show Lip Sync Battle and his injury is now affecting the shooting schedule of Fanney Khan.
Now, the actor, who was excited to work with Aishwarya, has to wait to get back on the sets. Meanwhile, Anil and the Sarbjit actress have begun the movie's shooting. Rajkummar and Aish were supposed to begin the shooting on October 26.
The film's producer Prernaa Arora told Mumbai Mirror: "We learnt about the mishap on Sunday and the schedule will be changed accordingly. We will resume work on Rajkummar's portions as soon as he recovers as he has combination scenes with both Anil sir and Aishwarya."
"Our earlier plan was to wrap up by November. Now, we will know on Tuesday how much time he will need to recover. For now, we will finish the solo portions with Anil sir, Aishwarya and the other actors. So, the shooting is not delayed."
As per the Mirror report, Rajkummar will undergo surgery today. He posted a picture of him with Farah from the hospital on Sunday.
At a recent trailer launch, Rajkummar admitted to being nervous on shooting with Aishwarya Rai. He had said: "It is H2SO4 types. There is a love angle between us and I am looking forward to it. I am little nervous to romance the most beautiful lady of the world."
We hope Rajkummar gets well soon and start the shooting of Fanney Khan with these big actors.