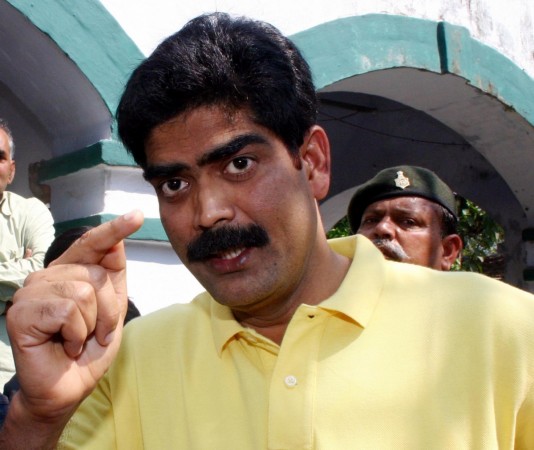 Mohammad Shahabuddin was released from jail on Saturday after serving 11 years in Rajiv Raushan murder case.
"We all know I was framed. But it was Court who jailed me, Court has released me... Why would I try to change my image? People have accepted me the way I am for 26 years...This has got nothing to do with politics, judicial has its own procedures," Shahabuddin said.
The former parliamentarian and RJD strongman was arrested in November 2005 in relation to the murder of Rajiv Raushan, who was the prime witness in the murder of two brothers in Siwan district on Aug. 16, 2004. Shahabuddin belongs to Siwan district, where security has been amped up after the Patna High Court granted him bail on Wednesday.
The Rashtriya Janata Dal has planned a grand welcome for the feared man, who was an MP for four terms since 1996. Hotels and circuit houses in Bhagalpur (where he was jailed) have been booked, the Hindustan Times reported.
"The entire country knows which party I am with. Nitish Kumar became a chief minister due to circumstances," he said. He claimed that Lalu Prasad Yadav was his leader.
While his release is being seen as an act of muscle flexing by the RJD, the Siwan strongman denied political involvement in his release from jail.
Jailed for 11 years, he faces 40 criminal cases, including abduction. He received judgement in 12 of the 40 cases and was acquitted in four of them. He was convicted in 10 cases and some others are still on trial.