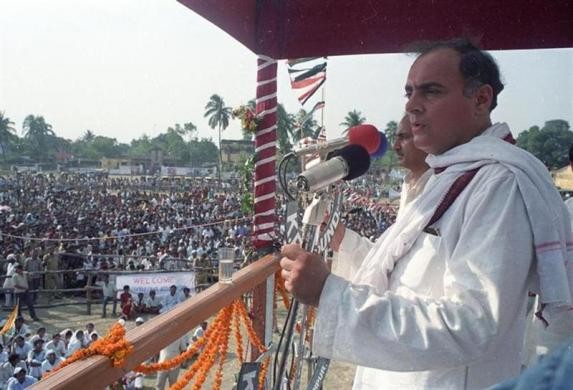 The Supreme Court has stopped the Tamil Nadu government from releasing four killers of Rajiv Gandhi, who are serving life terms. The Court made the ruling after the Centre had argued that Tamil Nadu had no right to free the assassins.
The apex court also said that it will decide within a week on whether or not the Centre or the state can decide on freeing all seven convicts in question.
"Our intention is not to stop the release. We will lay down guidelines. Every state must be aware of rules and procedure to be followed," NDTV quoted Chief Justice of India, P Sathasivam.
The Tamil Nadu government had said on Thursday that all seven assassins would be freed. The decision was made by Chief Minister Jayalalithaa less than 24 hours after the Supreme Court commuted the death sentence of three of the assassins.
Prime Minister Manmohan Singh responded by saying that letting off the convicts would be injustice as the assassination of Rajiv Gandhi was "an attack on the soul of India."
Nalini Sriharan, who is also the wife of another convict Murugan, was earlier given death sentence. She was granted mercy in 2000 on the intervention of Rajiv Gandhi's widow and Congress president Sonia Gandhi for the sake of Nalini's daughter, who was born in the prison.
Rajiv Gandhi's assassins were convicted in 1998 by a TADA court and were given death sentence, which was upheld by the apex court on 11 May 1999.
Gandhi had died in a suicide bombing, after a woman greeted him with a garland and a bomb strapped to her body in a rally in 1991.