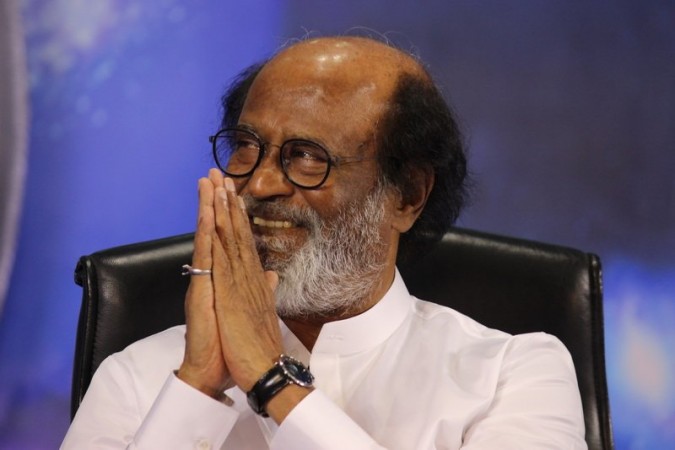 Rajinikanth's meeting with his fans entered its second day on Wednesday, December 27.
The actor started his speech by thanking Mahendran and Kalaignanam, while praising his fans for being disciplined. His words of wisdom for his followers was to treat their parents well and said that their utmost concern in their lives should be to take care of them.
"Our parents are the living gods and children are the investment for future. They are our assets. Think, read and watch creative things and don't give space for destructive thoughts. I am very happy to have met you all. We have a lot more to talk and that will come at the appropriate time," Indiaglitz quotes Rajinikanth as saying at the event.
The superstar, who sported white dress on the first day, sported a black pyjama with kurta on the second day. The photo op with fans commenced soon after Rajinikanth ended his speech.
On the first day of the meeting, Rajinikanth had said that he will speak about his political stand on December 31. "I'm not new to politics, aware of all plus and minus points of entering politics. To win the battle, you need a strategy. We need to fight to win or there's no use of going to a battle," he said.
The six-day meeting is being held at his Raghavendra Kalyana Mandapam in Kodambakkam, Chennai.
This is the second round of meeting to be held between Rajinikanth and the members from his fans association after the first round of meeting in May where he gave ample hints about his political entry.
Political pundits are expecting Rajinikanth to make a big announcement on his political entry on December 31. His stand is likely to end the two-decade-old rumours.