Aascar Ravichandran, one of the top producers of Kollywood, seems ready to produce Rajinikanth's next film. The producer is reportedly getting the superstar on board for his dream project to be directed by AR Murugadoss.
Reports say Aascar Ravichandran met Rajinikanth recently and discussed about producing his next movie. The talks were said to be positive and the duo are willing to collaborate for a multilingual movie.
Aascar has worked with all the leading stars of Kollywood except Rajinikanth. His dream to work with the Tamil superstar finally seems to be materialising with his next movie. The producer had earlier worked with Kamal Haasan, Ajith, Vijay, Surya, and Vikram.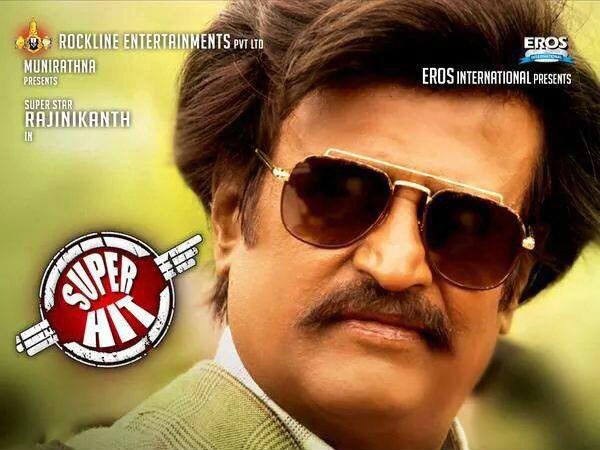 It is reported that Aascar Ravichandran also had talks with AR Murugadoss and they have a good story for Rajinikanth. As we all know, Murugadoss is one of the biggest directors of South India, who has also made a few successful Bollywood films. This factor obviously made Aascar to approach him for a suitable script for the superstar.
It may be recalled that Aascar Ravichandran had produced AR Murugadoss' earlier superhit movie "Ramana".
However, Rajinikanth has become cautious about handing over the various rights of his films after his "Lingaa" went through many issues post its release. So he made it a point to tell Aascar that the producer himself should release the film rather than selling to different parties.
Aascar Ravichandran is a successful distributor too; he was a distributor before becoming a full-time producer. In his successful career as a producer, he has produced hit films like "Ramana", "Anniyan", "Dasavathaaram, "Vaaranam Aayiram", "Velayudham" and more recently Vikram's "I".
Meanwhile, it is not still clear when the project will start, as AR Murugadoss is busy with a Bollywood movie starring Sonakshi Sinha. It is only after the completion of the project that he will be starting his next film with the superstar, suggest rumour mills.
On the other end, there are rumours that Rajinikanth will start working on "Robot 2" with Shankar before starting the AR Murugadoss directorial film.