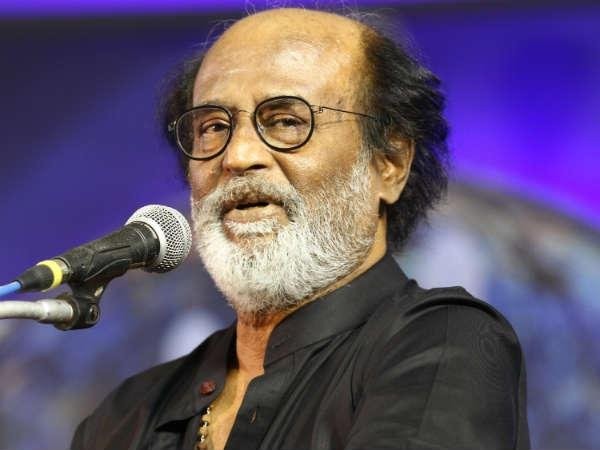 Rajinikanth has said that he will announce his plans on entering politics on December 31.
"There are so much speculations about me entering politics, I will let my decision know about it on December 31," Rajinikanth said at the inauguration of his six-day fans meeting commenced on Tuesday, December 26.
"I'm not new to politics, aware of all plus and minus points of entering politics. To win the battle, you need a strategy, " Rajinikanth said to the thunderous applause from the fans. Actors Mahendran and Kalaignanam joined him in the meet.
Putting an end to the rumours on his political entry, Tamil superstar Rajinikanth is expected to finally open on his political entry. The actor, who met the members of his fans association after eight years in May this year, is set to interact with them again from December 26 to 31 at his Raghavendra Kalyana Mandapam in Kodambakkam, Chennai.
Rajinikanth had the first round of talks with his fans in May. The members from 17 districts that include Cuddalore, Trichy, Tirunelveli, Chidambaram, Ramanathapuram, Pondicherry, Dindigal, Sivagangai and Karaikkal had met the superstar.
In the second round, he plans to meet 1,000 persons a day between 8 am and 3 pm.
The political pundits are closely observing his every move and looking forward to hearing his what he has to say. The fans are eagerly awaiting his announcement on political entry and are of the opinion that the time has come for him to finally take the plunge.
"Time is finally set for #Rajinikanth to announce his political entry. Hopefully, he will take a firm stand before it is too late, [sic]" Priyanka, a fan, tweeted.
Rajinikanth, who has been nurturing his political dreams for over two decades, apparently was the first among the many to have sensed the golden opportunity to foray into politics in Tamil Nadu, considering the present political turmoil. In order to test the waters before throwing his hat in the ring, the superstar met his fans after a gap of eight years.
On the first day of the meeting, Rajinikanth made his usual comment that if God is willing he will enter politics, but made it clear that he won't be joining any existing party, which came as an indication that he would not be joining hands with the BJP as well, which has been trying hard for years to bring him into its fold.
"Some people have wanted to become MLAs and politicians and have been using me to make money. God willing, if I ever decide to join politics I will do it for the welfare of people and not to make money. As of now, God wants me to be an actor, and I am happy with that," he said.
Within a few days, Rajinikanth gave a bigger hint. "We have good leaders like Stalin, Anbumani Ramadoss and Seeman. But what do we do when the system is rotten, democracy has deteriorated. This system needs to be changed and a change has to be brought in the minds of people, then only will the country flourish," he said to the thundering applause at the event.