Rajinikanth starrer "2.0", which is also called as "Enthiran 2" (Endhiran 2), is going to beat "Baahubali" in terms of budget, and is all set to become the biggest film to be made in India.
There have been rumours of "2.0" being made at an exorbitant price, with an estimated budget of around Rs 250-400 crore. Now, the news has come straight from the horse's mouth, thus putting an end to all speculation.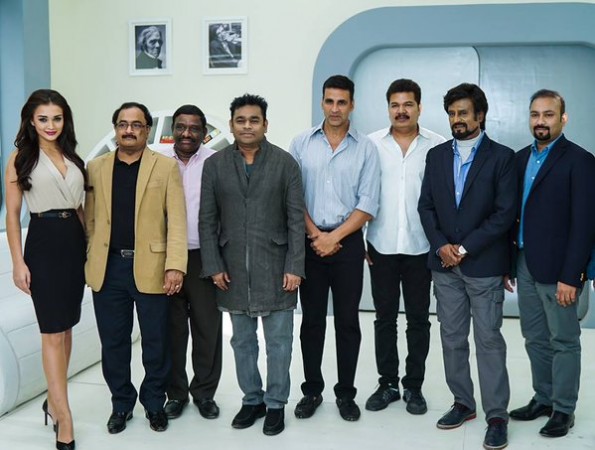 The makers, in an interview, have confirmed that the projected budget of "2.0" is Rs 350 crore! So far, no movie has been made in India with such a large budget; "Baahubali" holds the record with the combined budget of the two instalments standing at Rs 250 crore (Rs 120 crore + Rs 130 crore).
Prior to "Baahubali", the first instalment "Enthiran" had held the record of the film with the highest budget. It was reportedly made with the budget of more than Rs 120 crore. It has to be noted that the "Enthiran" franchise has set a new benchmark.
The most exciting part of the story is that it is a South Indian movie again that is being made with such a huge budget. Despite the limited market, the filmmakers are pushing the envelope.
"2.0" was launched on 16 December and the shooting is currently under way at a specially erected set on the outskirts of Chennai. It is said to be a 10-day schedule.
Bollywood star actor Akshay Kumar plays the baddie in "2.0", which is simultaneously being made in Tamil, Telugu and Hindi. Amy Jackson plays one of the female leads in the flick and the main female lead, who will romance Rajini, is yet to be finalised.
In the first instalment, Aishwarya Rai Bachchan had played the female lead. "Enthiran" was produced by Sun Pictures and "2.0" is being produced by Lyca Productions.