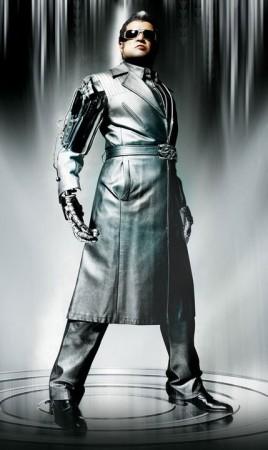 Superstar Rajinikanth is known for his style and punch dialogues in his films.
His fans would watch his film to just see their "thalaivar" (leader) mouthing punch dialogues. Every time the actor delivers a punch line, it would receive a huge round of applause.
One such popular punch line is "naan oru thadava sonna, nooru thadava sonna madhiri" (If I say it once, it means that I have said it 100 times). This dialogue from Rajinikanth's "Baasha" has received immense popularity among his fans worldwide. The dialogue is so famous that it still remains as one of the best punch lines of Rajini.
"Baasha", which was released in 1995, was a huge success at the box office. The superstar appeared in two different characters - as an auto rickshaw driver and as a Mumbai-based don in the film. It has been 18 years since the film was released. But now, the media has found a connection between the film and renowned author Jane Austen's novel "Emma".
The novel has a line which says, "If I've told you once, I've told you a 100 times." This looks similar to the punch line uttered by Rajini in "Baasha". "Emma" was published in 1815 way before "Baasha" was made. The connection has been found recently, which has become the topic of discussion in social media circles.
It makes us wonder if "Baasha" director Suresh Krishna was inspired by the line in "Emma" and used it in his film or was it just pure coincidence. "Baasha" is a action drama that won accolades from various quarters for its racy narration and Rajini's performance. The actor's don role was one of the highlights of the flick.
The superstar won various awards for his performance including filmfans association award and cinema express award. The villain character played by late Raghuvaran was also popular among the masses.