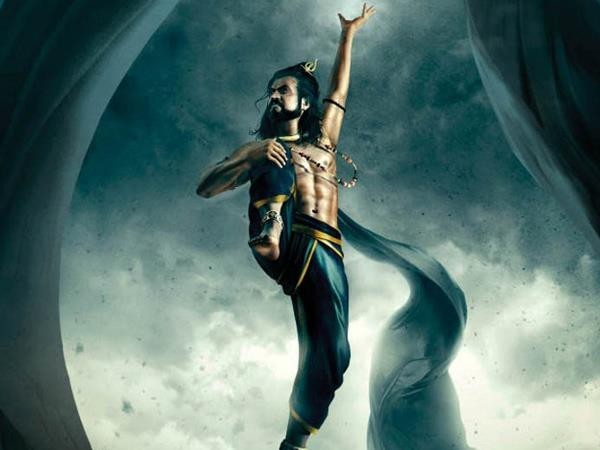 The buzz about Rajinikanth's most-anticipated "Kochadaiyaan" seems to be growing day by day.
If the latest reports are to be believed, the release date of "Kochadaiyaan" will be announced in October. The epic drama is expected to hit the theatres on 1 November to cash in on the Diwali weekend.
Fans of Rajinikanth are waiting with bated breath to see their "Thalaivaar" (leader) on screen after a span of three years, when the actor's "Endhiran" ("Robot") was released in 2010.
The work on "Kochadaiyaan" has been going on for a year or so. Earlier, there were reports that the film would release in July this year. But the post-production work which involves the use of latest technology has delayed the film's release. The delay paved way for doubts as to whether "Kochadaiyaan" will get released this year.
However, Murali Manohar, one of the film's producers, has confirmed that the Rajini starrer will indeed get released in 2013. He said the film is getting delayed as it is taking time to assume latest technologies in the film. "Kochadaiyaan" is claimed as the first Indian film to use 3D motion capturing technology in the likes of Hollywood films including "The Adventures of Tintin: The Secret of the Unicorn" and "Avatar."
Murali assures that the film will be enjoyed by all sections of people. "Even if the person does not watch movies at all, this film will keep her engaged at least for a couple of minutes. And then, the magic works. Everyone will be in awe of the stunts and adventurous performances by the young Rajini," Murali was quoted as saying by Indiaglitz.com.
"Kochadaiyaan" will have Rajini playing a dual role of father and son. The father will be a loyal commander to the emperor and is paired with Shobana. The son will have Deepika Padukone as his leading lady. The rest of cast includes Sarathkumar, Jackieshroff, Aadhi and Nassar. The epic film is directed by Rajini's second daughter Soundarya and has music composed by Oscar winner AR Rahman.
If the reports of the Diwali release turn out to be true, then "Kochadaiyaan" might head for a big clash with Kamal Haasan's "Vishwaroopam 2". According to latest rumours, Kamal is reportedly planning to release the spy thriller for Diwali.