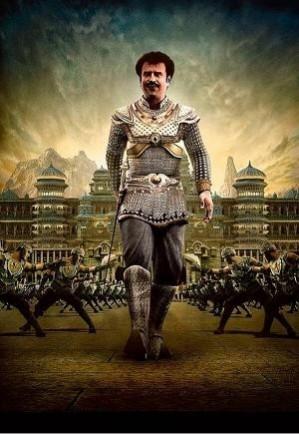 Superstar Rajinikanth, who was honoured with the Centenary Award for the Indian Film Personality of the Year at the International Film Festival of India (IFFI), Panaji, Goa, chose to stay away from the screening of his film "Kochadaiiyaan" at the festival.
The film was shown at the Kala Academy, one of the venues of the ongoing film festival, and was attended by Soundarya Rajinikanth, daughter of Rajinikanth and also the director of the movie and Latha, Rajinikanth's wife. Latha has also lent her voice for the film.
Though the organisers had announced that the film screening will be attended by the legendary actor, officials later confirmed that he had some pressing work in Bangalore and therefore, decided to give the film a miss.
"Kochadaiiyaan", a Tamil historical fiction film was released on May 2013 and is the first Indian photorealistic performance - capture film. Soundarya thanked her father for bringing this technology to India.
"It's indeed an honour for me to be a part of IFFI this evening. 'Kochadaiiyaan'is my first film and I am a debutante director. The movie is India's first performance captured photo-realistic film. My dad is not here today but I want to thank him for bringing this technology to our country," the The Times of India quoted Soundarya
Through "Kochadaiiyan", the director has managed to immortalize Rajinkanth through the animated character of Rana.
"Animation is very new in India and this is a humble first attempt to bring this technology into the arena of Indian entertainment. Unlike films including (James Cameron's) Avatar and (Steven Spielberg's) Tintin where there are fictitious characters, I took on myself to recreate the legend of my father. I hope you enjoy the film," added the director.
The film had earlier received mixed responses from both the critics and the audience during its release but was appreciated for its effort to bring out something new in Indian cinema. The film has been scripted by KS Ravikumar and has a star cast of Deepika Padukone, R Sarathkimar, Jackie Shroff and Shobhana.