Tamil superstar Rajinikanth is likely to be honoured with Padma Vibhushan, the second highest civilian award in India, for his contribution to Indian cinema.
His name is expected to figure in the list of Padma awardees to be announced on the eve of Republic Day.
Rajinikanth was given Padma Bhushan in 2000.
This year's Padma awardees have a range of personalities, including many from the film industry, reports Indian Express.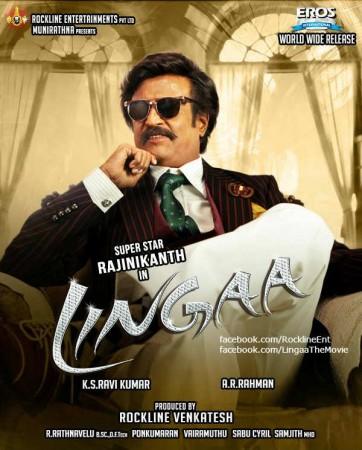 From being a bus conductor in Bengaluru, Rajinikanth – whose original name is Shivaji Rao Gaekwad – went on to become a superstar to rule Tamil cinema.
He began his career with "Apporva Raagangal" in 1975 in Kollywood. In his initial days, he appeared in negative roles before graduating into a hero.
Since then, he has worked in multiple industries like Tamil, Telugu, Kannada, Hindi and has become one of the biggest heroes of his times in commercial movies. "Billa", "Murattu Kaalai", "Thalapathi", "Annamalai", "Baasha", "Padayappa" are some of his commercial hits.
There are 148 people chosen from different fields for the Padma awards this year and many from film industry are featuring in the list.
Bollywood Megastar Amitabh Bachchan too will be conferred the Padma Vibhushan award. Salim Khan, the father of Bollywood actor Salman Khan, actor Dilip Kumar, filmmaker Sanjay Leela Bhansali, late actor Pran, lyricist and ad guru Prasoon Joshi are some of the notable names from the film industry, who will be honoured by the government with Padma awards.
Among other names for the Padma awards are Baba Ramdev, Sri Sri Ravi Shankar of Art of Living, BJP patriarch LK Advani and Punjab Chief Minister Parkash Singh Badal.