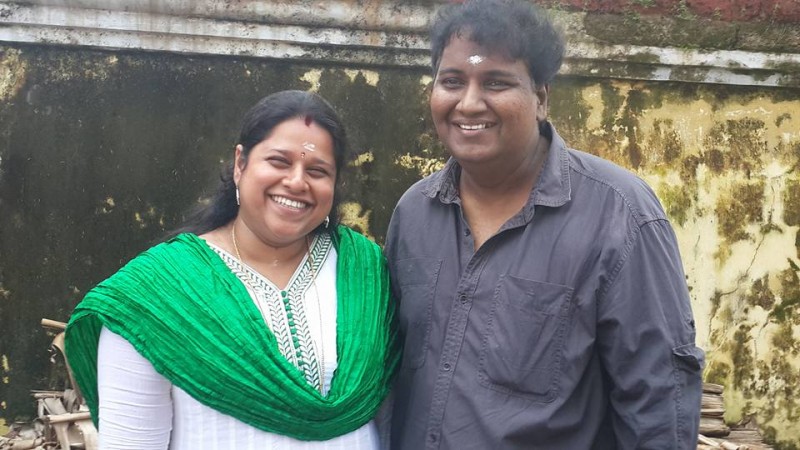 The sudden death of filmmaker Rajesh Pillai Saturday, Feb. 27 -- a day after his movie "Vettah" was released in theatres -- shocked the entire industry and movie-goers.
Soon, reports emerged stating that the director, who was suffering from non-alcoholic liver cirrhosis, died due to his improper diet as well as consuming soft drinks and junk food. Reports also suggested that he used to drink more than 30 cans of Pepsi and Coca-Cola each day.
However, Dr Rony David Raj, who played a pivotal role in the latest Rajesh Pillai movie, "Vettah," has come forward slamming the rumours regarding the director's soft drink intake. "Do you think Rajesh Pillai was a fool to drink more than 30 cans of Pepsi each day? If we think logically, we will understand it is not true. Say a Pepsi can is 250 ml, so 250*30 is 7,500 litre. Can anyone drink 7.5 litre of Pepsi every day? His mother also passed away due to liver cirrhosis and thus it was hereditary for him," Rony said to a Malayalam news channel.
"Rajesh could have avoided his trip to Trivandrum for the technical works of 'Vettah', but as he was passionate about cinema, Rajesh couldn't take proper medication on time, and that's the reason of his sudden death," he added.
Meanwhile, Rony also appreciated Rakesh's wife Megha, who always supported him, and thanked all the hospital staff for their sincere efforts in treating the late filmmaker.
"I can't say much about these snap...This Is a snap which I have taken personally on the day of pooja...It came out as a very natural snap may be because I have taken it with out their knowledge ....Megha his wife has taken so much of pain ...and she was his pillar ...It was her love , passion and selfless care taking that made him withstand his illness...even through the hazardous job of film making ...I sincerely appreciate the efforts of all pvs hospital staffs ... Especially Dr.Mathew Philip sir ...Gastroenterology dept medical staff ..pro section...Sincerely appreciating the efforts of Sanjayetan.mahesh narayanan. Manu ashokan..anish lal...abhilash. Suraj Philip and all friends and we'll wishers who prayed for him ....," Rony posted on his Facebook page.
Read: Vettah movie review
Rajesh Pillai's psychological thriller "Vettah," starring Kunchacko Boban, Manju Warrier, Indrajith Sukumaran, Rony David, Sandhya, Vijayaraghavan, has been garnering tremendous response from critics and movie-goers.