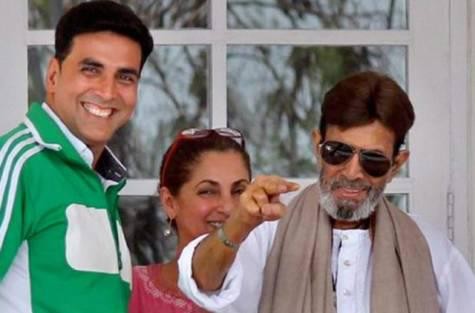 Bollywood's first superstar, Rajesh Khanna who passed away on July 18, has left behind property worth millions for his daughters.
According to reports, the legendary actor left nothing for estranged wife Dimple Kapadia, after her ousted her from the last will he filed two weeks before he died.
Around twenty days ago when the actor was admitted in Mumbai's Lilavati hospital for his deteriorating health condition, Khanna realized that his time had come and choose to draft a final will that will leave behind his properties, liquidity investments and bank account operational authorities to his two daughters Twinkle and Rinkie Khanna, Deccan Herald reported.
"The drafted will was read in front of Rajesh Khanna his daughters, son-in -law Akshay and ex-wife Dimple. Also Kaka's friend and family doctor Dr. Dilip Walawarkar was present at that time," Deccan Herald quoted a source close to the family as saying.
During his last days, Kaka had become so weak that he was not able to sign the will. But to safeguard his assets and avoid any legal issues that may crop up in the future, the actor gave his thump impression on the final draft of the will.
Khanna married Dimple in March 1973 but separated in 1984 and since then lived separately. The estranged couple did not even complete their divorce proceedings. Despite their relationship gone sour, Dimple stayed by Khanna's side and took care of him during his ailing days.