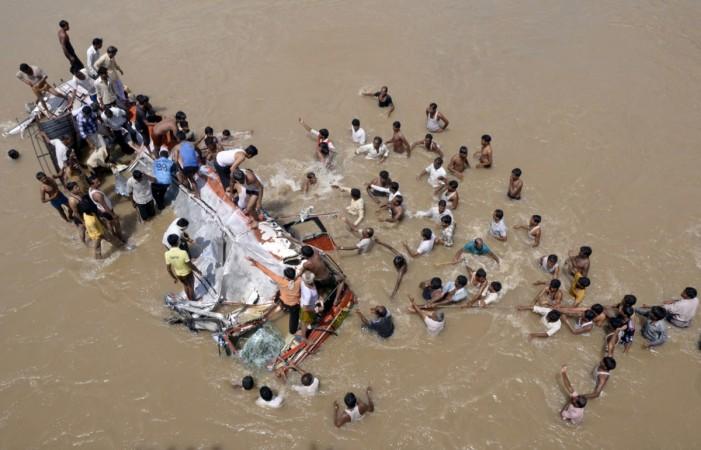 A school bus carrying around 50 children fell into a river on Monday morning while trying to cross a small bridge in Bhilwara, Rajasthan. The children were rescued by the villagers who were present in the area when the incident took place.
A sudden outflow of water pushed the bus, which belonged to the Acharya Vidhya Sagar School, into the river when it was trying to cross a bridge. Bhilwara has been hit by heavy rainfall for the past couple of days.
Monsoon rains have wreaked havoc in several parts of the country, triggering floods and landslides in many areas. Flood water has overflown on roads making it difficult for people and vehicles to commute.
Bhilwara, Rajasthan: School bus falls into a river, around 50 children were on board & were rescued by the villagers pic.twitter.com/MH1r9P8jU7

— ANI (@ANI_news) August 8, 2016
Bhilwara,Rajasthan: School bus fell into a river earlier today,around 50 children on board were rescued by villagers pic.twitter.com/d4Tn7wAkU7 — ANI (@ANI_news) August 8, 2016