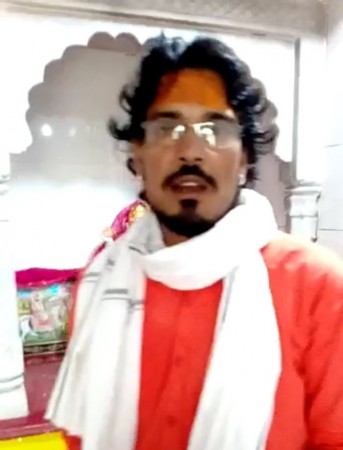 The Rajasthan Home Minister Gulab Chand Kataria has ordered a probe after Shambhu Nath Raigar from Rajasthan's Rajsamand, who is currently lodged in jail for murder of a Muslim labourer from West Bengal, after he released two videos from inside the Jodhpur prison.
Raigar had hacked and then burnt to death a migrant worker named Mohammed Afrazul from Malda over an alleged love jihad case. To make matters worse, Raigar made his nephew shoot a video of the incident. The video ion which, the accused man is heard saying that those who indulge in 'love jihad' will be treated in the same way, was circulated on social media.
In the first video Raigar is seen ranting against "love jihad" and reading out a long hate statement from a few sheets of paper, whose reflection is seen on his glasses.
"I couldn't bear threats to Hindu women. I have ruined my life and I don't regret it," said Raigar, in an unapologetic tone.
In the second video, which is shorter than the other clip, the murder accused alleges that his life in under threat inside the prison.
The news about the two videos that made headlines on Monday has raised serious questions on the security in the Jodhpur jail and also how easy it is for a murderer to breach the prison's security.
However, when the jail authorities carried out an intensive search operation for mobiles and other appliances in the jail, they found nothing.
"The video has been shot during the day. The guards are posted outside during that time. This prima facie rules out their involvement. But we are investigating all the aspects," DIG jails Vikram Singh Karnavat said.
A police officer said that it seems that Raigar is addicted to hardline hate videos.