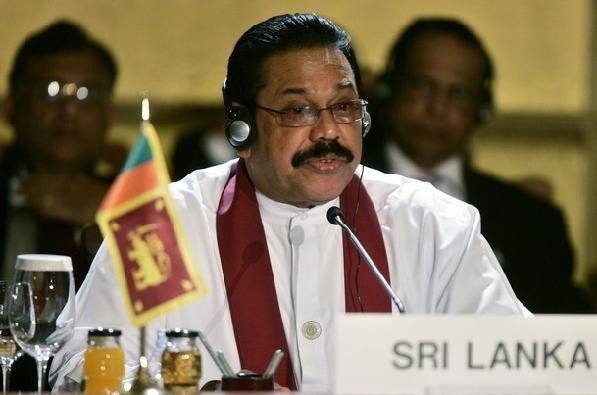 In a quick turn of events, Sri Lankan President Mahinda Rajapaksa has ordered the release of Indian fishermen detained in the island nation.
The gesture comes on Sunday, a day before he is set to attend the ceremony where BJP's Narendra Modi will take charge as the Prime Minister of India in New Delhi.
Rajapaksa's call to release the fishermen is seen as a goodwill gesture towards his firm resolution to build a strong relationship with India.
However, how the Tamil political parties, who opposed Modi's decision to invite Rajapaksa for the ceremony, will react to the order of freeing the detained Indian fishermen it is yet to be seen.
Back in January, when Sri Lankan foreign minister Gamini Lakshman Peiris visited India and met with his Indian counterpart Salman Khurshid, there was an agreement on the rehabilitation and integration of Sri Lanka's minority Tamils to the country's national mainstream.
The two countries are also understood to have discussed the progress of trilateral cooperation on maritime security between India, Sri Lanka and Maldives.
The Tamil Nadu administration have been demanding the Indian central government to take steps to prevent Sri Lanka from detaining Indian fishermen, while Sri Lanka complain that Indian fishermen repeatedly cross the International Maritime Boundary and enter their waters.
Poaching is a contentious issue between India and Sri Lanka. The two countries have taken measures to prevent illegal fishing in each other's territories.
This is the second order from Rajapaksa to release the detained Indian fishermen. Back in March, the Sri Lankan government had ordered the release of 93 fishermen after India abstained from voting to a motion of United Nations Human Rights Council (UNHRC) in Geneva.
India, along with 12 other countries, abstained the UNHRC resolution. The resolution was for investigating the alleged human rights violation by Sri Lankan authorities, while dealing with the Liberation Tigers of Tamil Elam (LTTE).
Rajapaksa had recently stated that the government's war was against LTTE guerrillas and not against Sri Lankan Tamils. He also warned against Tamil diaspora, who are trying to mislead the Lankan Tamils and divide the country to revive the LTTE, which the Lankan government will not allow.
During the war against LTTE, a large number of civilians' disappearances and murders had been reported.
In the backdrop of the UN Human Rights Council resolution to probe the abuse of human rights in Sri Lanka, the Lankan military stated if the foreign governments help, it can locate the Tamils disappeared and died in Lanka.
Detaining foreign fishermen between neighbouring countries India, Pakistan and Sri Lanka happens normally when they cross the sea territories of the respective counties. Reports say many Indian fishermen have been arrested and detained in Pakistan and Sri Lanka jails.