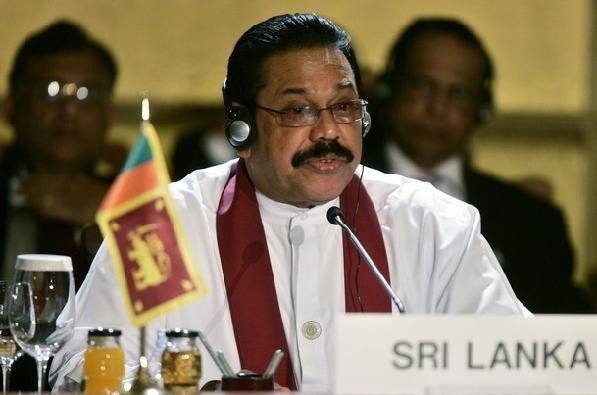 In a goodwill gesture, Sri Lankan President Mahinda Rajapaksa on Monday, 9 May, ordered the release of 78 fishermen from India, who were arrested by the Lankan Navy on 7 June for encroaching the island nation's sea territory.
The Lankan President's order comes a day after Tamil Nadu Chief Minister J Jayalalithaa wrote to Prime Minister Narendra Modi urging him for a permanent solution to the issue of Indian fishermen.
"On the occasion of the 1st joint sitting of Indian Parliament, I have instructed officials to release the 78 Indian fishermen in SL custody," Rajapaksa tweeted. The Lankan President further said in another tweet that he expects an early release of his country's fishermen held in Indian jails.
Jayalalithaa, in her letter to Narendra Modi, cited the arrest of 82 Indian fishermen by Lankan Navy in two separate incidents.
She requested the prime minister to convey a strong disapproval of the belligerent actions of the Lankan Navy. She also urged Modi to find a permanent solution to the dispute.
While, the Lankan President's act of ordering release of Indian fishermen might be a welcome move to India, it has been criticized in the island country.
Lanka's gesture is seen as a reciprocal act for India's abstainence from voting an anti-Sri Lanka motion at the UN Human Rights Council in Geneva in last March. India was among the 12 countries that abstained from voting on UNHRC resolution, which recommends for an international investigation into an alleged abuse of human rights by Sri Lankan Army during its civil war against LTTE extremists.
Rajapaksa had also ordered the release of Indian fishermen when Prime Minister Modi took office last May. Jayalalitha had boycotted Modi's swearing-in ceremony, protesting Indian government's invitation to Rajapaksa for the event. She has alleged that the Lankan Army had committed war crimes against Sri Lankan Tamils while wiping out LTTE.
In another development on Sunday, 8 June, Norway's former international development minister Erik Solheim said that he is ready to testify before any international war crimes investigation forum and give evidence that attrocities were committed during Sri Lanka's civil war against LTTE.