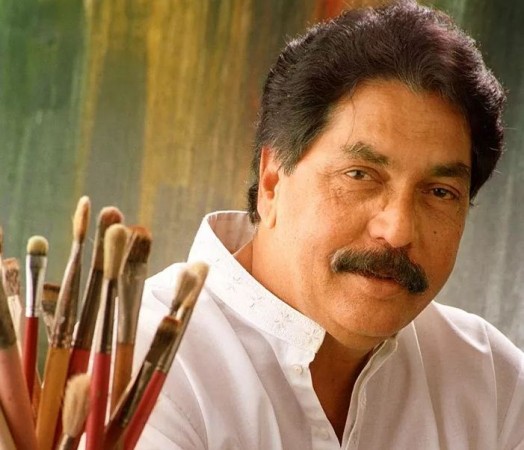 National Award and Raja Ravi Varma Puraskara winning artist Yusuf Arakkal passed away on Tuesday, October 4 at the age of 71.
Arakkal, who is equally renowned as a painter, sculptor and a poet, was a Kerala-born artist who had settled in Bengaluru. Born in Chavakkad, Kerala to the royal family of Arakkal, his foray into art was with abstract paintings. Arakkal is known for using his art to expose prevalent social issues.
"I ran away from home at the age of 17, to (come to) Bangalore. All I wanted was to become an artist. Without any money at hand, I had to do all kinds of small-time jobs, except cleaning toilets. Those were the most struggle-filled days of my life and I revisit those days in my paintings," Arakkal had said in an interview with The New Indian Express.
The seminal artist's recently-released book Faces of Creativity features a collection of 135 portraits he painted of fellow artists from around the world. Arakkal is one of the most popular artists in Bengaluru, having participated in the classical Mysore Dasara exhibitions to the recent UBCity art exhibitions.
Arakkal's phenomenal art earned him a National Award in 1983 and later, the Raja Ravi Varma Puraskaram in 2013. Arakkal is survived by his wife Sara Arakkal and son Shibu Arakkal.
Arakkal is mourned by many, some of whom took to social media to express their condolence for the artiste:
My dear friend Yusuf Arakkal passed away this morning. A great artist whose works made an indelible impression on the art world RIP

— Kiran Mazumdar Shaw (@kiranshaw) October 4, 2016
Remebering Yusuf Arakkal, India's Rembrandt. Lovely tribute by @umane https://t.co/vGGMiEdsk6 via @thewire_in — Siddharth (@svaradarajan) October 4, 2016
RIP #YusufArakkal India lost a Fine Artist of huge caliber.Artists never die they start their journey of their soul in their lifetimes only pic.twitter.com/VCi3MTvlZU

— Meenal AAP (@meenalj189) October 4, 2016