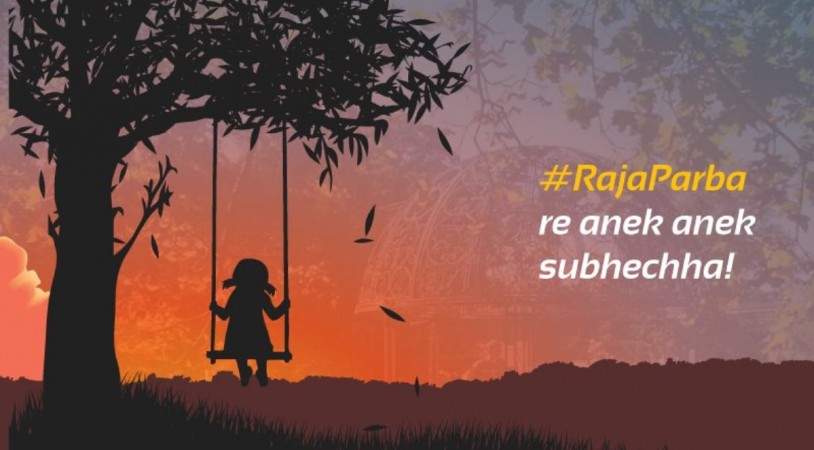 The natives of Orissa (Odisha) celebrate womanhood each year for four days and the festival is known as Raja Parba or Mithuna Sankranti. Apart from womanhood, the festival is celebrated in the state on the occasion of the beginning of the agricultural year.
The term Raja has been derived from Rajaswala (meaning a menstruating woman). During medieval period, the festival was marked as an agricultural holiday and Bhudevi (Mother Earth), the wife of lord Jagannath, was worshipped during this time.
According to Hindu mythology, Mother Earth undergoes menstruation for the first three days and then, a ceremonial bath or Vasumati gadhua of Bhudevi takes place on the fourth day. Raja Parba mostly falls in mid June every year, thus, in 2016, it is celebrated from June 14 to 17.
The first day is known as Pahili Raja, second day is Mithuna Sankranti, third day is Bhu daaha or Basi Raja and the fourth day is called Vasumati snan. In the final day, the ladies bath a grinding stone as a symbol of Bhumi with turmeric paste and adore with flower, sindoor and seasonal fruits. During these three days women and girls take rest from work and wear new clothes, ornaments and alta. Girls enjoy tree swings and play indoor games.
The three days of this festival are considered the menstruating period of Mother Earth. Thus, like Hindu women are not allowed to do anything during her periods, Mother Earth is also believed to be given rest. Hence, all agricultural operations remain closed during these days. People abstain from ploughing, plucking flowers, scratching earth and any other thing that would hurt Mother Earth during her periods.
Take a look at some greetings to send to your beloved ones on Raja Parba: