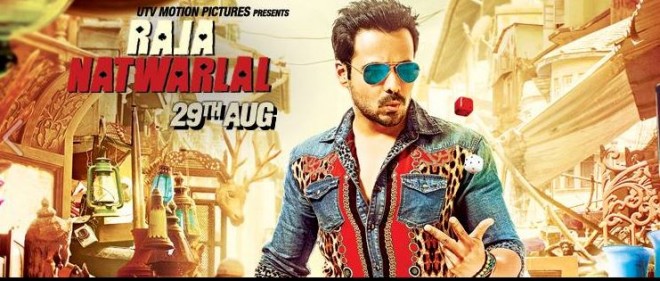 IBTimes India Rating: 2
The one gripe director Kunal Deshmukh's "Raja Natwarlal" appears to have a half-baked script. Although genuine laughs and interesting dialogues spark some interest, the film's loose narrative can barely hold your attention.
Small-time conman Raja (Emraan Hashmi) pushes his luck too far and puts himself and partner-in-crime Raghav (Deepak Tijori) in the line of fire. What unfolds next is a chain of confusing events, and the film's characters shift base from one country to another randomly, making it more unintelligible.
Cape Town-based baddie Vardha Yadav (Kay Kay Menon) unleashes his henchmen to pin down the overreaching fakers. Raja escapes but unfortunately Raghav gets shot. To put things straight, avenge the death of his faithful accomplice, and improve lady love Zina's (Humaima Malik) quality of life, Raja sets out to punish Yadav.
The first segment of the movie staggers until Raja finds Yogi (Paresh Rawal), who Raghav mentioned as one of the finest conmen he had ever come across. Post interval, the characters eat up on the film's run time to device, execute and conclude plans. Although not gripping, this chunk of the film is what "Raja Natwarlal" holds for you.
Hashmi delivers a controlled performance as the fraud, while Rawal plays the perfect brooding mastermind. Menon's Yadav is a brilliantly essayed cold-blooded, goon-turned-businessman. Malik, owing to Bollywood rules, does not get much screen time except for the navel show and rain sleaze. A bundle of talent wasted was Mohammed Zeeshan Ayub (of "Ranjhanaa" fame), who gets just a guest appearance.
Composed by Yuvan Shankar Raja and Sandip Shirodkar, music and background score supports the script but misses the mark somewhere. Sanjay Masoom's dialogues, though at times bordering on the absurd, were not too melodramatic after all.
In a nutshell, "Raja Natwarlal" could have been a better crime caper but gambles to the point of risking it all.