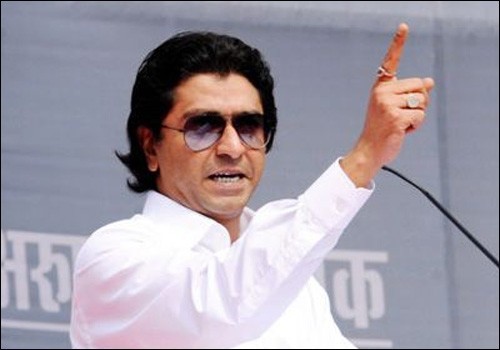 Maharashtra Navnirman Sena chief Raj Thackeray kicked off another row on Saturday by holding Biharis as responsible for the surge in rape cases in the country.
Targeting the people of Bihar and affirming that various charges were filed against him for speaking against them, Thackeray said "All are talking about the Delhi gangrape, but nobody is asking from where these men came. No one is asking who did it. So many cases are slapped against me (for speaking against Biharis) but no one is talking about the fact that all these rapists are from Bihar," PTI reported.
Thackeray made the controversial comment while addressing a rally in Mumbai late Saturday. Earlier, the Sena chief had referred to the Biharis in Maharashtra as "infiltrators".
"If the Bihar government tries to become a hurdle in the way of a police investigation, then my party would dub every Bihari in Maharashtra as an infiltrator and would force them to leave the state," he had said in September threatening that if authorities in Bihar took legal action against Mumbai policemen, who picked up a teen on charges of vandalising the martyr's memorial during Azad Maidan protest in August, then Biharis would be forced to leave Maharashtra.
The MNS chief had also ridiculed Chhath Puja, a festival that is elaborately celebrated in Bihar, by calling it a "drama". A summons was issued to him for humiliating Biharis and promoting enmity between various groups on grounds of religion.
Thackeray's comment that Bihari migrants were responsible for the rising rape cases in India comes at a time when country is outraged over the death of the 23-year-old physiotherapy who was gang-raped on Dec 16.