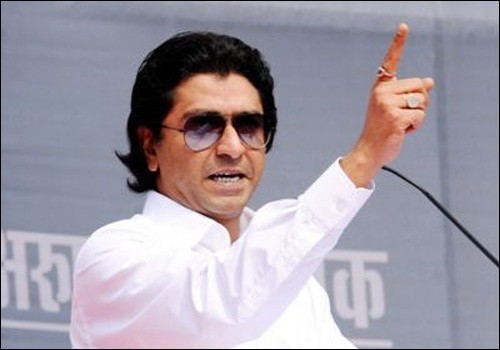 Maharashtra Navnirman Sena (MNS) chief Raj Thackeray on Saturday announced he will contest the state Assembly elections, due next October. Raj also projected himself as the party's chief ministerial candidate.
Raj was addressing the MNS rally at Somaiya Grounds in Sion, Mumbai, in the backdrop of the party's humiliating defeat in the recent Lok Sabha election. MNS had lost all 10 seats it contested in the state.
Raj's announcement is seen as an effort to infuse life into his party's activists, who are majorly disappointed due to the electoral setback.
MNS was said to be strong with its presence in Mumbai and Nashik. Raj may opt any one of the two cities to contest the state Assembly elections.
The party is known for its radical activism than Shiv Sena, which is being headed by Uddhav Thackeray, son of the late Bal Thackeray. Uddhav and Raj are cousins.
Raj told MNS activists at the rally that if people decide to trust MNS, he will lead Maharashtra as the Chief Minister after the elections.
So far, no one from the Thackeray family has contested elections directly, and If Raj contests the state Assembly in October, he will be the first.
Taking inspiration from BJP, who announced Narendra Modi as the party's prime ministerial candidate in the Lok Sabha elections early and swept a huge majority to form the NDA government at the Centre, MNS is also looking to project its leader Raj as the party's chief ministerial candidate in Maharashtra.
Raj pacified the party workers, by telling that their defeat in the Lok Sabha polls was due to the Modi wave, and described it as a defeat for the ruling Congress party in the state and not for MNS.
BJP-Shiv Sena combine won 42 of the 48 Lok Sabha seats in Maharashtra.
Raj also said that when there was a nationwide contest between Rahul Gandhi of Congress and Modi of BJP, people were clear about their choice and voted BJP to power.