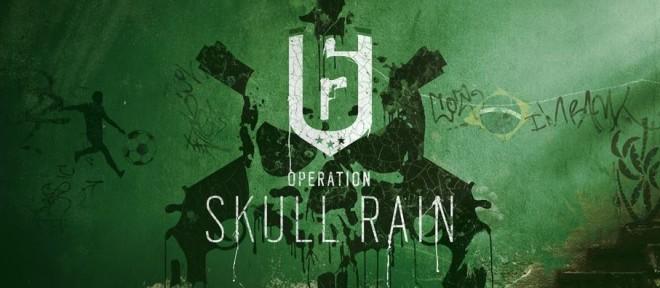 Ahead of Rio Olympics, Ubisoft has intelligently sneaked in a BOPE-Favela theme, called Operation Skull Rain, for "Rainbow Six Siege" DLC, which brings two new BOPE operators to the game, as they join Team Rainbow to bring the situation under control. This is the third DLC for the game.
All players of "Rainbow Six Siege" will receive a free map of the Favela with its characteristic narrow streets with high vantage points.
Here are the details of the two operators that are part of the DLC:
Caveira: A ruthless interrogator who uses her stealth technique, the Silent Step, to sneak up on her targets undetected.
Capitao: Armed with a tactical crossbow which can fire lethal asphyxiating bolts and micro grenades that allow for quick and unexpected attacks.
The DLC is inclusive of new weapon skins — Amazonia, Ceifador, Azulejos, the Piranha, and Skull Rain.
At the time of the release, the game had featured several issues and Ubisoft has brought fixes to many of them. The company is fortifying the game and in order to combat cheating, it is introducing server-side FairFight anti-cheating engine with BattlEye, an active client-side system.
There are some tweaks to the overall gameplay experience.
The DLC features a new attachment, the angled grip. This attachment helps "accelerate the transition between hip fire and ADS, which allows for an aggressive and fast-paced playstyle."
It also features a new Custom Game mode called Tactical Realism, which is expected to offer realistic experience. This would mean that the HUD has been limited to displaying Round Timer, Compass, Gadget and Weapon Panels.
Tweaks to the surrender system in the game will allow players to move to another match. So the team that does not want to continue till the end has to forfeit the game. Votes can be cast and if u get a majority, then players can press the forfeit button, but it is only available before the third round.
There is a measure in place to punish excessive team killers. Here are the punishments:
First offence:

Casual- Kicked from match.
Ranked- Banned for 15 minutes, 50 percent Renown penalty for 30 minutes.

Second offence: Banned from Matchmaking for 30 minutes.
Third offence: Banned from Matchmaking for 2 hours.
Fourth offence: Banned from Matchmaking for 24 hours.
Fifth offence: Banned from Matchmaking for 7 days.
For the complete list of general tweaks, improvements and bug fixes, click here. The Operation Skull Rain is available on PC, PS4 and Xbox One.
Players must also note that Patch 4.0 is currently available.
Gameplay
Weapon Fixes
FIXED – Nitro cells can kill/deal damage/explode through a reinforced wall.
FIXED – Weapon may disappear when player releases the button to refill their ammo.
FIXED – Some weapon skins are unavailable on G36C weapon.
FIXED – Some weapon skins fail to apply on Ash's G36C weapon.
FIXED – While prone, after shooting the Super 90 and moving, an unnatural animation appears.
FIXED – Holding the reload button for too long will cause the reload to not trigger. The duration of the button hold to prevent a reload has been extended.
FIXED – Weapons sometimes appear upside down after switching weapons while refilling at a supply box.