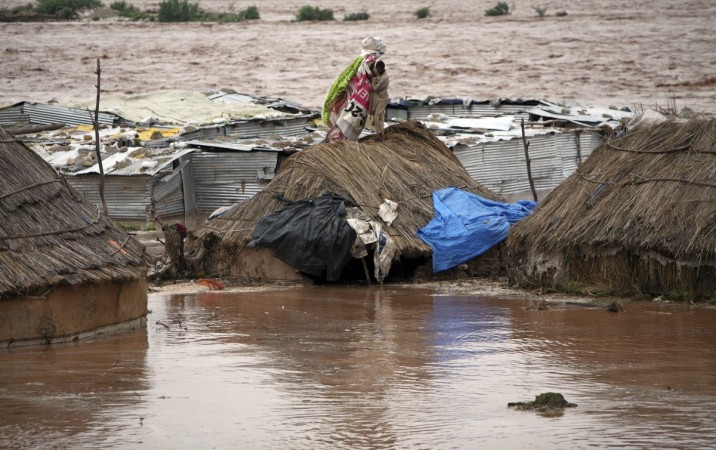 The wrath of natural disasters seems to continue in India with flood and landslide hitting Jammu & Kashmir killing at least 11 people including three children and a Border Security Force (BSF) officer.
The heavy rainfall has triggered flash floods and landslides across the state. Over 100 people have been rescued so far and two others are feared dead in Poonch district.
"Six people are reported to have died, including a BSF officer in Jammu region in landslides and flash floods. Over 100 people have been rescued from floods," IBNLive quoted Jammu Divisional Commissioner Shant Manu.
BSF Inspector Mohammad Rashid was buried in his bunker when debris fell over it after landslide hit Mandi belt along LoC in Poonch districts.
Meanwhile, five others including three children is said to have died in a landslide after a tree fell on their house in Reasi district on Wednesday.
Due to the torrential rainfall, Jhelum river is flowing four feet above the danger level in Srinagar, affecting several areas across the city.
The areas surrounding the Chenab is also under threat and the flood has already affected areas in Anantnag, Pulwama and Poonch districts. At least 23 villages have been flooded across the state, NDTV reported.
More than 12 disaster management teams and other rescue forces have been deployed in the affected regions.