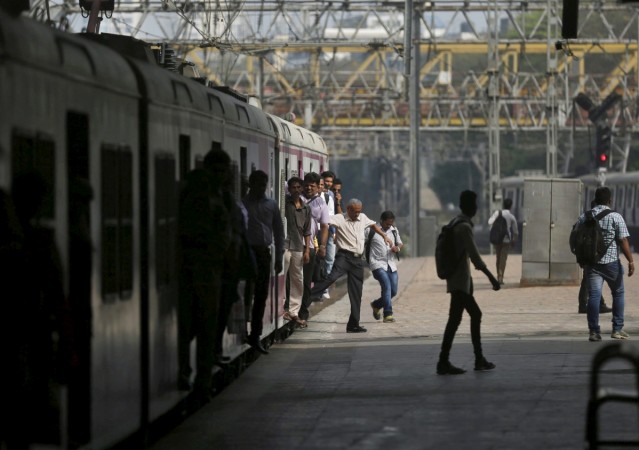 Railway employees, especially those employed at reservation counters to sell tickets, could soon experience a threat to their jobs if passengers switch to online booking of tickets at a rapid pace.
A statement by railway minister Suresh Prabhu suggests that the shift towards cashless transactions is gathering momentum. This could be the first indication of digital economy having the potential to impact jobs in a big way.
Read: Indians should get used to less cash, say experts
"On date, 75.18 percent of our receipts from reserved passenger segment and 95.86 percent from freight business are facilitating less-cash economy," the New Indian Express quoted him as saying in New Delhi on Tuesday.
The daily said that the number of tickets booked either online or by using their debit or credit cards shot up from about 58 percent in November to almost 75 percent.
The shift to non-cash transactions is likely to intensify with the installation of about 1,000 PoS terminals at various railway stations in partnership with State Bank of India.
There are about 13 lakh employees working for Indian Railways.
The Modi government recently announced a slew of incentives to people opting for digital mode of payments, including booking of railway tickets.
Among the many incentives in the form of discounts announced on December 8, the government offered discounts to people opting for non-cash payments while dealing with the railways:
Indian Railways, through its suburban railway network, shall provide incentive by way of discount upto 0.5 percent to customers for monthly or seasonal tickets from January 1, 2017, if payment is made through digital means. Nearly 80 lakh passengers use seasonal or monthly ticket on suburban railways, largely in cash, spending worth nearly Rs 2,000 crore per year. As more and more passengers will shift to digital means, the cash requirement may get reduced by Rs 1,000 crore per year in near future.

All railway passengers buying online ticket shall be given free accidental insurance cover of upto Rs 10 lakh.

For paid services e.g. catering, accommodation, retiring rooms etc. being offered by railways through its affiliated entities/corporations to the passengers, it will provide a discount of 5 percent for payment of these services through digital means.
While there are no estimates of railway employees employed at ticket counters, the number would be sizeable given that there are reservation counters at many cities and towns across the country, while in big cities, there are more than four to five counters to facilitate ease of booking tickets.