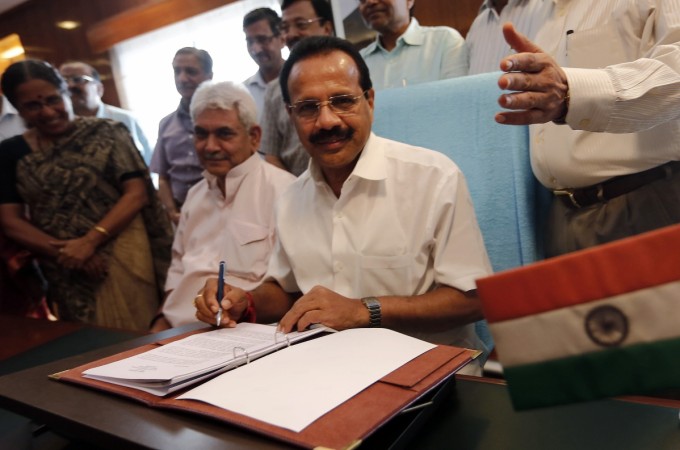 A Bangalore court has issued an arrest warrant against Railway Minister D. V. Sadananda Gowda's son, Karthik Gowda in connection with rape accusations filed by an actress.
The arrest warrant has been issued after failing to appear before the RT Nagar police for interrogation, where Kannada actress Mythriya had filed a case of rape and cheating against Karthik.
The police had sent a notice asking the accused to appear before the police before Wednesday, which Karthik ignored, and as a result the court had to issue an arrest warrant on Thursday, The Times of India reported.
In an earlier instance too, he appeared a day after he was asked to show up at the police station.
On the day Karthik got engaged, Mythriya filed a complaint alleging that Karthik informally married her "by tying mangalsutra", on 5 June in Mangalore and forcibly established sexual relation with her.
"He told me I am his wife and I should listen to what he says. We became physically close after that. He did not even tell me he was getting engaged. He is my husband. He has to admit that he married me," NDTV quoted the actress as saying to the media.
Refuting the allegations, Karthik claimed that this is an attempt to defame his father and his political career.
Sadananda Gowda has, however, told the police to take action against his son, if found guilty, but at the same time he believes the allegations are false.
"Take action against my son if he has done anything wrong. I would say the allegations against him as false. He is my son, but if the allegations are true then action can be taken," the Minister said.
Mythriya, on Wednesday, filed another complaint against director Rishi and Nehal Gowda for defaming her in the media.
Rishi had earlier filed a complaint against the actress claiming that she had cheated on him after marrying him in 2004.