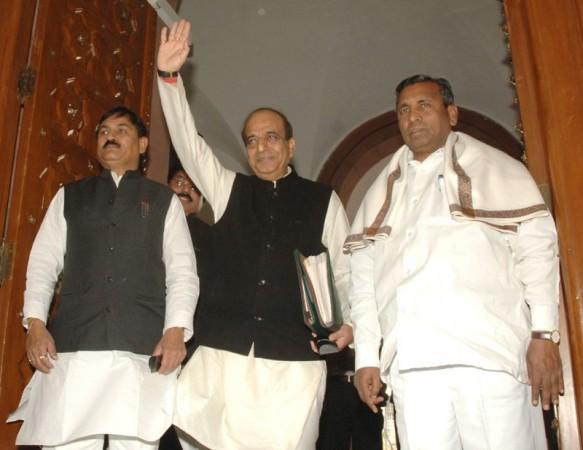 Prime Minister Manmohan Singh has accepted Dinesh Trivedi's resignation as Railway Minister.
The Prime Minister told the Parliament Monday that he regretted the exit of Trivedi. "Dinesh Trivedi presented a good Railway Budget. I regret his departure from the cabinet. I am forwarding Trivedi's resignation to the President," he said. He said that the new Railway Minister would be inducted soon.
Dinesh Trivedi resigned as the Railway Minister Sunday evening after speaking to Trinamool Congress party chief and West Bengal Chief Minister Mamata Banerjee.
Trivedi received lot of flaks from his party colleagues for presenting a bold Railway Budget March 16, wherein he hiked passenger fares across all classes ranging from two paise to 30 paise per km, the first hike in a decade. Angry over the fare hike, Mamata faxed Prime Minister Manmohan Singh to sack him immediately.
Mukul Roy, Rajya Sabha MP and Minister of State for Shipping, will replace Trivedi as the Railway Minister.