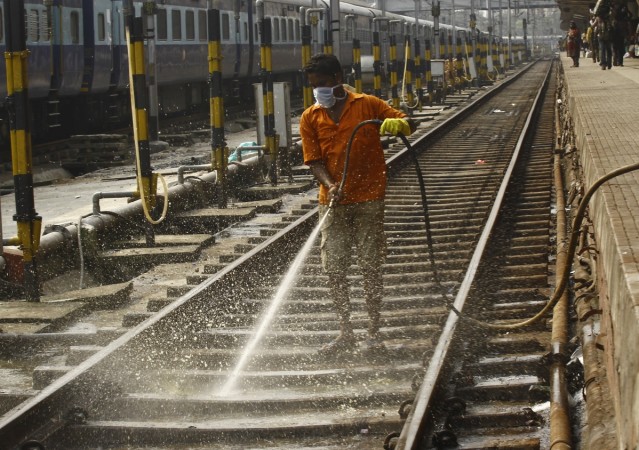 With the government's disinvestment programme proceeding at a snail's pace in FY2016, there is a possibility that an announcement on listing of railway public sector undertakings (PSUs) could be made Feb. 25, 2016, when Railway Minister Suresh Prabhu presents the Railway Budget for FY2017.
There are six railway PSUs — RITES, Ircon International, Indian Railway Finance Corporation (IRFC), Indian Railway Catering and Tourism Corporation (IRCTC) and RailTel Corp of India.
RITES was established in 1974 and offers consultancy in transport, infrastructure and related technologies. Its earned a net profit of Rs 306 crore on a net income of Rs 1,166 crore during FY2015 and had about 3,200 employees, according to its website.
Ircon International specialises in railway electrification, signal and telecommunication, construction of roads, highways, commercial, industrial and residential complexes, airport runways, airport constructions, leasing of locomotives, and mass rapid transit system.
The company has executed 300 infrastructure projects in India and 100 projects in 21 countries, including Saudi Arabia, Nepal, Turkey, Zambia, Jordan, Malaysia, Lebanon, the UK and Syria, according to its website.
The company's total income was Rs 3,122 crore and net profit Rs 579 crore for the financial year ended March 31, 2015, according to its FY2015 annual report.
IRFC is a lending company and earned a net profit of Rs 758 crore on total revenues of Rs 6,940 crore for the 2015 fiscal. Its annual report for 2014-15 said the company's cumulative funding to the railway sector crossed Rs 1.25 lakh crore during the year.
IRCTC earned a net profit of Rs 131 crore on a total income of Rs 1,141 crore in 2014-15. The company earned about 28 percent of its revenues from online ticket sales and 32 percent through tourism.
In its note recently, Nomura Global Markets Research had hinted the government could expand the ambit of disinvestment to include listing of unlisted PSUs and possibly make an announcement about in the forthcoming Union Budget for 2016-17 (Budget 2016).
News of railway PSUs tend to make headlines off and on. In July 2014, PTI had reported the government could sell a part of its stake in these profit-making companies.
"We are in talks with the Railway Board for sale of government equity in certain PSUs managed by Indian Railways," the agency had quoted a source as saying.
"The disinvestment will be a part of the government exercise to engage private players in ancillary services as part of overall agenda," the person added.
In 2008, a similar report had said the government could look at offloading its stake in Ircon, IRCTC and RailTel.
[1 lakh = 100,000 | 1 crore = 10 million | 100 crore = 1 billion]