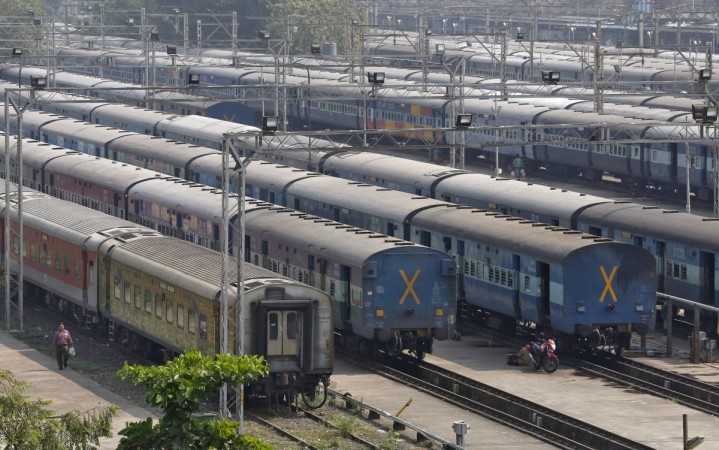 Titagarh Wagons, Timken, Texmaco Rail Engineering, BEML and Siemens are likely to benefit from the expected Rs 1,25,000 crore outlay to be announced by the Indian Railways for improving rail infrastructure, according to an analyst.
"The thrust will be towards improving rail infrastructure, safety and upgrading the current rolling stock. Allocation towards wagon procurement is expected to increase to 18,000 to 19,000 nos and the ordering for coaches/MEMU/EMU is also expected to improve as there were no orders awarded during FY16," said Antique Broking in its FY17 Rail Budget Preview on Tuesday.
Railways Minister Suresh Prabhu will be presenting the Rail Budget for FY2017 on Feb. 25, 2016.
The outlay will be in line with the five-year master plan announced by Prabhu while presenting the railway budget last year, entailing an investment of Rs 8.5 lakh crore. It included commissioning new rail lines, doubling existing tracks, gauge conversion, passenger amenities, safety, elevated corridors (dedicated freight corridors, or DFCs) station redevelopment and higher thrust on information technology.
India has the world's fourth-largest rail network and the ambitious upgradation plan throws up huge business opportunities. In November last year, General Electric and Alstom bagged contracts worth a combined $5.6 billion to supply new locomotives.
For FY2016, the outlay was Rs 98,500 crore and for the forthcoming financial year, it is expected to go up by 20 percent to 25 percent, said Antique Broking.
However, not all the allocation has been translated into awarding contracts, such as the procurement of 315 indigneously-developed cars (EMUs) for about Rs 2,500 crore under the "Make in India" initiative. The tender was issued on May 27, 2015.
"There were seven bidders for this project, however, the tender is still not been finalised given certain clarifications sought in terms of the design and technical requirements. The issue is still in discussion stages with RDSO (Research designs & standards organisation) and finalisation of this will boost the overall order prospects," the Antique Broking report added.
The brokerage said that the demand for rolling stock, especially for coal transportation, has not been met in a big way, and therefore the allocation for procuring wagons would go up to about 19,000 units in FY2017 from the current 16,800 units this year.
Siemens supplies high-end equipment to the railways, while state-owned BEML makes passenger coaches. Texmaco and Titagarh are wagon makers.