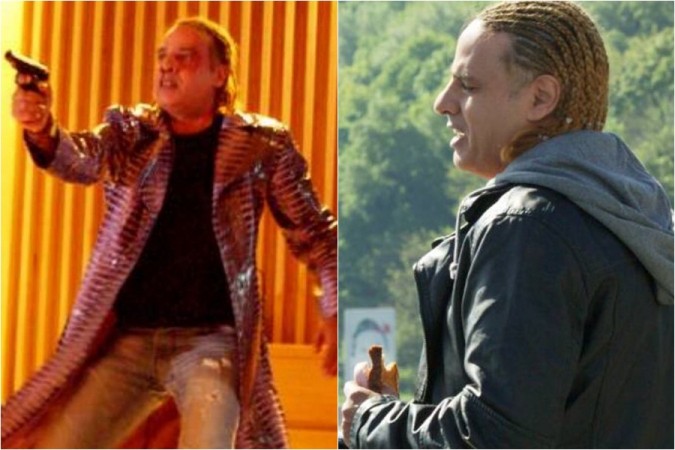 Remember Rahul Roy? The actor, who stole the hearts of many girls with his lover-boy image in the 1990 blockbuster film Aashiqui, has undergone a drastic transformation for a role in his comeback film Welcome To Russia.
The actor has gained a lot of weight, something that is quite evident from the pictures he has shared on his Instagram page. The actor was also seen sporting braided and plaited hair and is completely unrecognizable in his new avatar.
In another picture, Rahul was seen striking a James Bond pose in a weird long coat, a black tee and a pair of denims, and training a gun at someone. However, he looked quite old and clumsy in his new avatar.
In his upcoming film, the 50-year-old actor will be seen playing the character of a high-ranking corrupt cop in Russia who is also a marksman and involved with the Russian mafia.
The actor has seen many ups and downs in his career. After the success of Aashiqui, Rahul did appear in movies like Junoon but most of them failed to make an impact at the box office, and his career went downhill eventually.
His performance in Mahesh Bhatt's 1993 autobiographical film Phir Teri Kahani Yaad Aayee helped him climb the ladder of success to an extent, but couldn't help him revive his career.
He later went on to participate in the first season of the controversial reality TV show Bigg Boss, and eventually came out as the winner of the season.
It now looks like Rahul is all geared up for his upcoming film which is scheduled to release sometime this year.