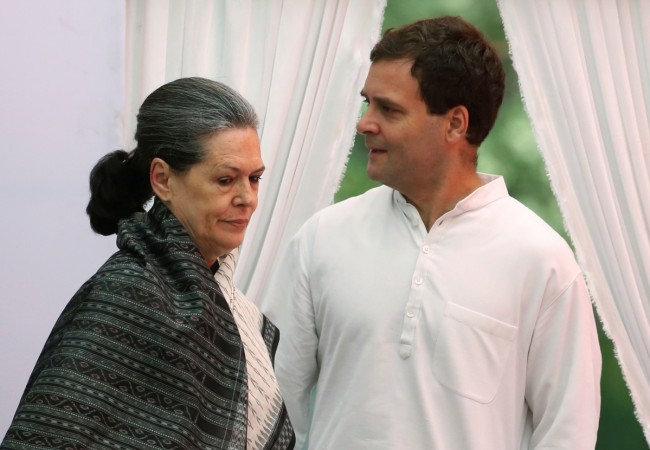 Congress Vice-President Rahul Gandhi is likely to become the party president in the next few weeks, replacing his mother Sonia Gandhi, who has been holding the office since April 1998. The Congress Welfare Committee (CWC) may hold a meeting this month to finalise the decision, according to reports.
Sonia Gandhi said the time has come now for "the baton to be handed over to someone else," Congress leader Captain Amarinder Singh told NDTV on Wednesday in Chandigarh. Senior party leader Jairam Ramesh had also said the Congress wants Rahul to take over the party's leadership.
"Rahul Gandhi is an MP from Amethi and Vice-President of the Congress. We all expect him to be the President of the Congress in 2016," the Asian Age quoted Ramesh as telling reporters.
However, there have been differences within the party over the decision. Some congress veterans want Sonia Gandhi to continue to lead the party as they are sceptical about the decision to hand over the reins to Rahul. They feel Rahul may not be able to handle the party efficiently due to his "brusque and impatient" manner of work.
The decision to make Rahul the President of the Congress has been in consideration since 2013, when he was appointed Vice-President of the party.
Along with the change in the leadership, the Congress is also considering to revamp the party positions and bring in some young faces. Some older party leaders may be asked to resign from their positions within the organisations, Asian News International reported.
Among the young Congress leaders who are expected to work closely with Rahul are Sachin Pilot, RPN Singh, Jyotiraditya Scindia, Jitin Prasada, Ajay Maken and Randeep Singh Surjewala, News18 reported.
Under the reign of Rahul, general secretaries, secretaries, heads of various departments and the heads of Pradesh Congress Committee in the states can also be changed, India Today reported.