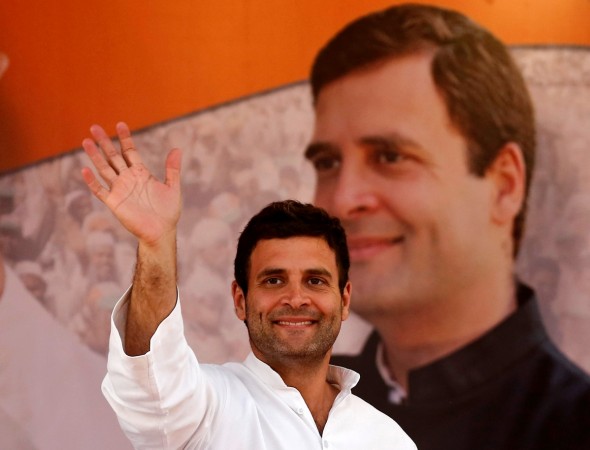 Congress leaders, including Rahul Gandhi, and Patidar leader Hardik Patel reportedly held a meeting for nearly 40 minutes at The Ummed hotel in Gujarat's capital city Ahmedabad on Monday.
The meeting has triggered specultations that the Patidar Anamat Andolan Samiti (PAAS) convener could possibly be looking to join a "broader" alliance against the ruling Bharatiya Janata Party (BJP). Reports state that the meeting was held on the same day the OBC leader Alpesh Thakor joined Congress at a rally in Gandhinagar.
Times of India reported that the "secret" meeting between the leaders of the political parties occurred after Hardik claimed that he would not be able to meet Gandhi on Monday morning, as he would be busy at a public function in Mandal town. Patel however reached Mandal at 7:30 pm to address the scheduled meeting there.
There are reportedly five CCTV clips, recorded between 11.53pm on Sunday night and 4.14pm on Monday, which shows the Patidar leader entering and leaving the hotel.
Reports state that Gandhi was at the same hotel since Monday morning and All India Congress Committee (AICC) leader Ashok Gehlot had been holding meeting there since Sunday.
TOI sources reportedly confirmed that the two leaders met at the hotel along with the PAAS co-convener Nikhil Savani, who quit the BJP on Monday, Alpesh, Gehlot and Gujarat Congress president Bharatsinh Solanki.
Hardik, however, denied meeting Rahul Gandhi on Monday and said that he had only met certain other Congress leaders.
"I have not met Rahul Gandhi, but I met Ashok Gehlot and Gujarat Congress president Bharatsinh Solanki to discuss the issues affecting the Patidar community, including OBC quota," the 24-year-old Patidar leader said.
"Had I met Rahul, I would have met him in public, which would give me more mileage. Why should I meet Rahul secretly?" he asked.