Congress vice-president Rahul Gandhi seems to be having a ball on Twitter, where he has reportedly overtaken Prime Minister Narendra Modi in the number of average retweets.
He is also grabbing eyeballs with wit, humour and sarcasm, a phenomenon that is widely believed to have been fuelled by Ramya aka Divya Sapandana, his social media tsar. The actor-turned-politician seems to have sharpened the social media strategy of the Congress since taking over the party's social media and digital communications wing.
The result is a much more social media-savvy Rahul Gandhi, who is apparently looking to even change his Twitter handle to something much simpler from @OfficeOfRG when he becomes Congress president, which can happen any day now.
Rising retweets
Rahul — who has 3.9 million followers on Twitter — has over at least the past week been regularly garnering retweets comparable to Modi, who has 35.5 million Twitter followers.
In some cases, like one involving US President Donald Trump, he seems to have a much larger number of retweets than his average, which is usually anywhere between 1,000 and 7,000.
In fact, according to a Hindustan Times report, Rahul had already surpassed the average retweets of Modi and Aam Aadmi Party chief and Delhi Chief Minister Arvind Kejriwal in September.
He was apparently "averaging 2,784 retweets as against 2,506 for Modi and 1,722 for Kejriwal" for the month, according to the report.
Interestingly, Rahul has also gained more than 1 million Twitter followers since Ramya took over the party's social and digital wing in July.
Sharper social strategy
Since July, there seems to have been a marked improvement in the manner in which Rahul Gandhi has conducted himself on social media.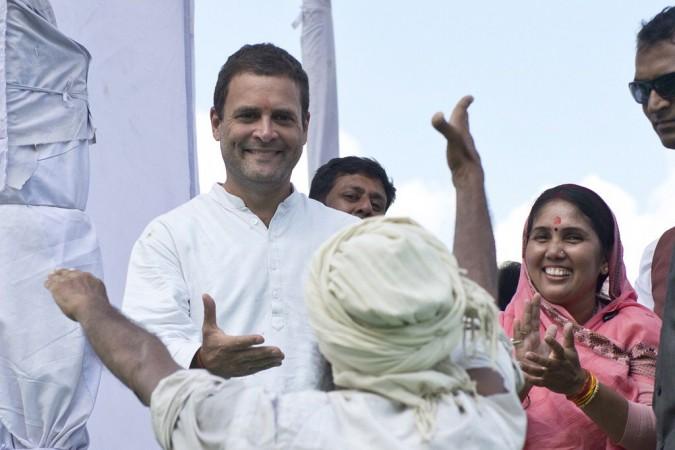 Gone is the rhetoric against Modi and his development plank. In its place is biting sarcasm on a number of issues, ranging from allegations of irregularities by BJP national president Amit Shah's son Jay Shah, to what Trump tweeted.
In the former case, Rahul is seen asking whether Jay Shah's properties increased due to Start-up India or Make in India — both schemes for job creation started by Modi, but with little success.
In the latter case, Rahul asks Modi if Trump — seen tweeting that he was "starting to develop much better relationship with Pakistan" — needed another hug from him. This was an oblique reference to the hug Modi had enacted in front of the White House in the US capital to counter Trump's weird but signature style of pulling people towards him while shaking hands.
Twitter makeover imminent?
It has also been reported that Rahul may be in for a Twitter makeover aimed specifically at the handle he tweets from. That handle currently is @OfficeOfRG, but he may soon opt for something as simple as "Rahul Gandhi" or just "Rahul", according to a News18 report.
Whether this changes the electoral tide is something that only time will tell, but until then these moves seem to point to a much sharper Congress attack on the BJP ahead of the 2019 Lok Sabha elections.