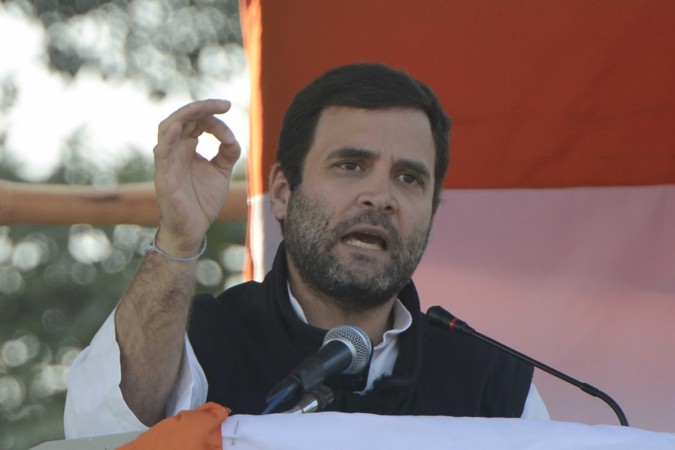 It was in January 2013 that Rahul Gandhi was officially named as the Congress vice-president during the 'chintan baithak' in Jaipur. Now, in a conclave similar to it, which will be held in April, Mr Gandhi is set to take over as party chief.
To secure the party's nod for the transition which the leadership believes should not be delayed any more, Congress is planning to call an AICC session between 28 March and 15 April, when the Parliament will be in recess. After Rahul Gandhi takes charge of the party, Sonia Gandhi is likely to be made chairperson of the Congress parliamentary party.
A generational shift is seen to be taking place according to senior organisation managers, reports The Times of India.
It was with Rahul Gandhi's approval that the new presidents for Maharashtra (Ashok Chavan), Mumbai city (Sanjay Nirupam), Jammu and Kashmir (Ghulam Ahmed Mir), Delhi (Ajay Maken), Gujarat (Bharatsinh Solanki) and Telangana (Uttam Reddy) took place on Monday.
AICC general secretary Digvijay Singh, who is known to be a supporter of Mr Gandhi, had said last week that there was more "disillusionment with Rahul within the party in Delhi than in other parts of the country". He was upset with the Congress vice president resisting his ideas at democratisation of the party and also criticised him for going on a sabbatical just prior to the Union Budget.
With just a month to go for the major overhaul within the Congress, the continuous change of stance by senior party leaders sets up the scene fascinatingly for Rahul Gandhi's takeover.