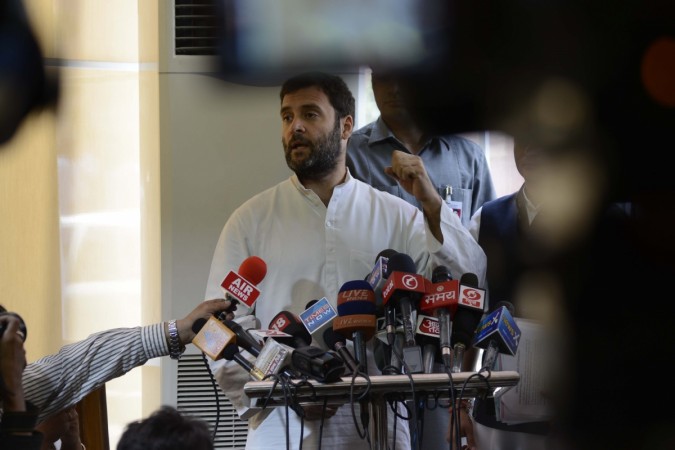 Congress vice-president Rahul Gandhi on Friday appeared before a court in Maharashtra's Bhiwandi in connection with a defamation case despite exemption from the Supreme Court.
Gandhi said he respects judiciary and fulfils his commitments, hence he appeared before the court.
"I had made a commitment that I would come, we respect the judiciary, that is why I am here. The fight which Gandhi ji fought is our fight. We will fight that and we will win. When I make a commitment I fulfill it," he told reporters outside the court, according to NDTV.
Based on Rahul's plea, Supreme Court had on Thursday stayed the proceedings in the defamation case and also exempted him from appearing for the hearings in person.
The defamation case was filed on an RSS activist's complaint that stated during the 2014 Lok Sabha election campaign, the Congress leader had blamed the Hindu right wing for Mahatma Gandhi's assassination.
Rahul seems to be back in action after his 57-day sabbatical as he is keeping his political schedule busy. He even joined social media platform Twitter to stay connected with his followers.